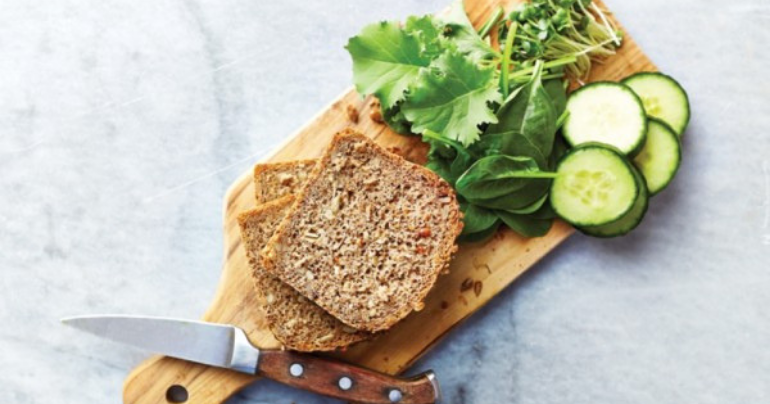 Pack health into your child's snack box
By Oneza Tabish


SAVOURY CORN CHEESE MUFFINS

Give the regular, sweet muffins a makeover by making these savoury, cheesy delights.

Ingredients
2 cups self raising flour

1 can sweetcorn kernels, drained

1 1/2 cups grated cheese

1/2 cup milk

3 eggs

4 tbsp melted butter

Pinch of salt

Preparation

• Preheat oven to 180 degrees C and grease a 12 hole muffin pan with cooking oil spray.

• Place flour, sweetcorn and cheese into a mixing bowl and stir until well mixed.

• Mix milk and eggs together in a separate bowl on medium speed, and then add the butter.

• Pour into the flour mixture and stir gently until well combined.

• Divide evenly amongst the muffin holes and bake for 30 minutes or until they are a golden brown and cooked through.

• Cool the muffins before you pack them in the snack box.



SPINACH AND COTTAGE CHEESE SANDWICHES

These healthy sandwiches made of spinach and cottage cheese are perfect for your child's snack box .

Ingredients

8 slices of bread

1 cup chopped spinach

1 cup grated cottage cheese

2 cloves of garlic- finely minced

1 small onion- finely chopped

Salt to taste

Pepper according to taste

Butter for toasting bread

Preparation

• Heat oil / butter in a pan.

• Add chopped onion and garlic and saute it till onions turn transcluscent.

• Add the spinach and cook till it wilts.

• Add grated cottage cheese and mix well and season with salt and pepper.

• Keep this stuffing aside.

• Butter the sides of the bread.

• Place a little of the prepared stuffing on a bread slice and cover it with another bread slice.

• Grill it or toast it on the stove top.


EGG PASTA SALAD

This is a creamy pasta salad loaded with eggs and bell peppers making your child's snack box thrilling and exciting.

Ingredients

2 cups of macaroni pasta

1/2 cup finely chopped green bell peppers

6 hard boiled eggs

1 cup mayonnaise

2 tbps of honey

1/2 tsp salt

1/2 tsp pepper

Preparations

• Boil pasta as per package instructions.

• Drain the pasta in a strainer and let it cool in the fridge for about 45 minutes.

• Peel and dice hard boiled eggs and set them aside.

• In a large bowl, mix together mayonnaise, honey,salt, and pepper.

• Once these combine well, add pasta, eggs and bell pepper.

• Mix thoroughly and top with pepper

to taste.



BROCCOLI SEMOLINA IDLIS

Idlis with the goodness of broccoli are a must try for your child's school snack box.

Ingredients

1 cup semolina

1/2 cup yoghurt

1/2 cup finely chopped broccoli

2 tablespoon cashew nuts

1 green chilli, chopped

1 inch ginger, finely chopped

1 sprig curry leaves

1 teaspoon mustard seeds

1 tablespoon finely chopped coriander leaves

1 tsp cooking oil

1/4 teaspoon fruit salt

Salt to taste

Preparations

• In a pan add oil and let it heat. Once the oil is hot, add mustard seeds and then add the cashews, green chilli, curry leaves and ginger. Saute till the cashews turn golden brown in colour. Let this cool.

• Take a bowl and add semolina, yoghurt, broccoli, tempered cashew mix ,coriander leaves and salt to taste and mix well to make a smooth batter adding water gradually.

• Leave the batter for 10 minutes to rest.

• Now grease idli moulds and add the fruit salt in the batter and stir well.

• Pour the small quantity of batter in each idli mould and place the moulds in a steamer and steam on medium to high heat for 10 minutes or until done.

• After 5 minutes, demould the idlies and serve with sambhar or tomato sauce or coconut chutney.

Oneza Tabish is a food blogger, consultant, and columnist based in Oman. She is also the owner of Oman's popular Facebook group 'What's Cooking Oman.'
tag: blog , health , food , recipes
Share This Post
YOU MAY ALSO LIKE
COMMENTS