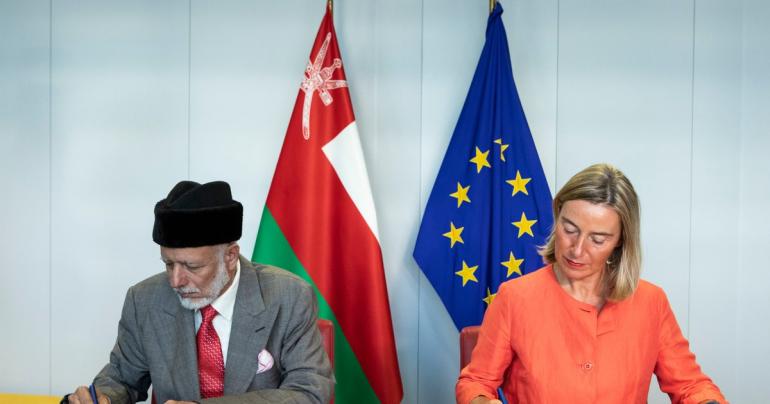 Oman signs a Cooperation Arrangement with EU
Daily Oman
10 months ago
2136
Image credits: Twitter @EC_AVService
A memorandum of cooperation arrangements between the Ministry of Foreign Affairs of the Sultanate and the EU External Action Commission was signed in Brussels yesterday. The memorandum was signed by His Excellency Yousuf bin Alawi bin Abdullah, Minister Responsible for Foreign Affairs, and the European side by the EU High Representative for Foreign Policy and Security Policy Federica Mugrini.
'They agreed to reinforce bilateral relations and in this context, they signed a Cooperation Arrangement between the European External Action Service and the Omani Ministry of Foreign Affairs, which will provide a basis for an enhanced political dialogue and strengthened cooperation on sectoral areas of mutual interest.' - Says EEAS Press Team
Following the signing ceremony, a meeting of the two sides held talks on areas of enhanced cooperation and exchange of views on issues of common concern. On the sidelines of his visit to Brussels with the Ambassadors of the Political and Security Committee of the European Council, the Minister of Foreign Affairs also met with the Sultanate's views on many issues and issues of concern to the region.
Share This Post
YOU MAY ALSO LIKE
COMMENTS