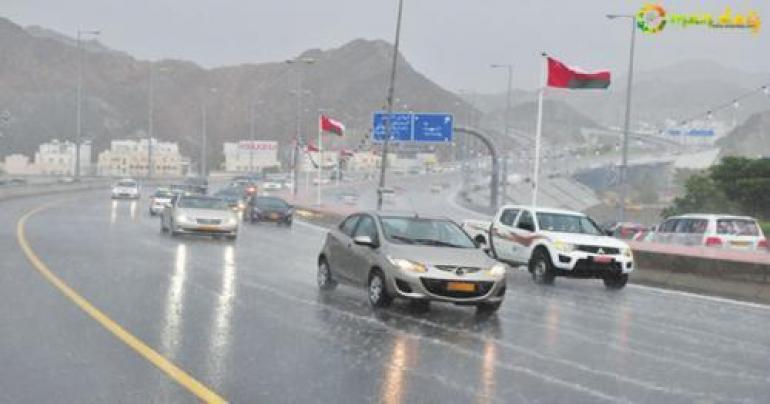 Oman Weather update: Rain forecast in the northern Governorates of Oman
Daily Oman
1 year ago
701
Rain has been forecast in the northern governorates of Oman on Sunday and sporadic showers are expected later in the week as well, according to the Public Authority of Civil Aviation (PACA).

"The clouds can be spotted on large parts of the northern governorates of the Sultanate with opportunities of sporadic rain," PACA tweeted.

PACA had earlier said that rain was expected in Oman for a few days, starting from Saturday.

"The latest weather analysis in the National Multi Hazard early warning center shows that the Sultanate will be affected by a trough of low pressure starting from Saturday, February 24, 2018 to the next few days," a PACA advisory read.

They said that showers were likely in the northern parts of the Sultanate such as Musandam, with rain making its way south later.

"Isolated rain, occasionally thundershower associated with wind and hail are expected over the governorate of Musandam and gradually, may extend to governorates of north and south Al Batinah, Muscat, Al Buraimi, Al Dhahira, Al Dhakhlia, north Al Sharqiyah and south Al Sharqiyah," PACA added.
tag: oman-news , daily-oman
Share This Post
YOU MAY ALSO LIKE
COMMENTS