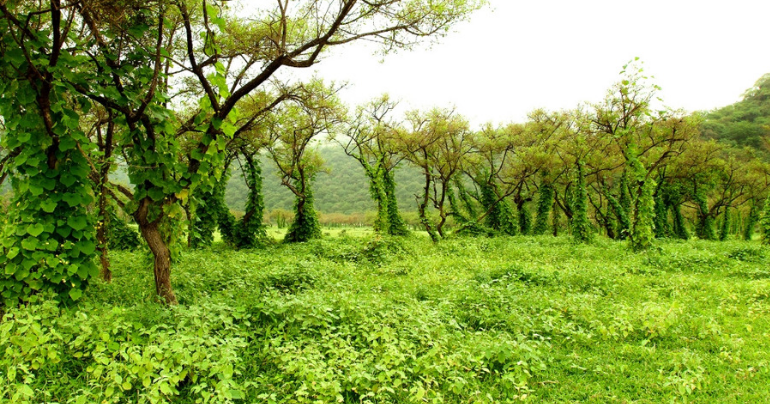 Khareef season could be busiest ever – so book early to ensure your place
A new campaign launched by the Ministry of Tourism, hoping to promote environmental and social awareness, has asked tourists visiting for Khareef this year to ensure that they have booked their accommodation in advance.

The annual Khareef season in Dhofar which runs from June 21 till September 21 continues to see an increase in the number of tourists. The Ministry has urged visitors to make sure all their arrangements are sorted before they arrive, to avoid disappointment.

The campaign was launched on various platforms and social media and Amina Bin Mohammed Al Baloushi, Director of Tourism Awareness in the Ministry of Tourism, said that efforts were being made to invest in a sustainable manner in order to attract tourists from within the Sultanate and abroad.

The awareness messages were broadcast in coordination with teams of young volunteers, college and university students and those with skills in painting and photography across 11 governorates of the Sultanate. In keeping with equality rights for all, the Ministry also created electronic awareness content for the visually impaired.
The Director of Tourism Awareness said that the focus of the drive among tourists was to develop a culture of advance bookings for accommodation in Dhofar governorate, important in view of the increased popularity of hotels during Khareef.

Rooms can be booked either by directly contacting the hotel facilities through the numbers available in the tourism information centres of the Ministry or its website www.omantourism.gov.om, or the Ministry's promotional website www.experienceoman.om. Visitors can also call directory number 1010 or go through the booking websites of the hotels themselves.

The public was also asked to examine their vehicle before departing to ensure that it is safe and roadworthy. It is especially important to check tyres as defects in these can cause fatal accidents.

Al Baloushi said that the awareness campaign focused intensively also on the protection of greenery and plains. The Ministry urged tourist and visitors not to drive their vehicles on these green areas.
tag: khareef-season , campaign , social-awareness , ministry-of-tourism , oman
Share This Post
YOU MAY ALSO LIKE
COMMENTS