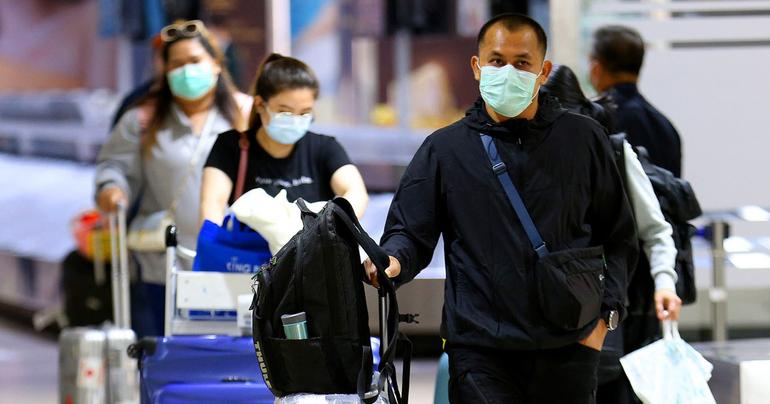 UAE, Oman, India, Pakistan placed on green list of Philippines
The United Arab Emirates has been included on the green list of countries approved for COVID-19 travel regulations, Philippine Presidential spokesperson Harry Roque announced.
The country's Inter-Agency Task Force (IATF) has approved placing the United Arab Emirates on the green list, effective November 16.
According to the latest IATF guidelines, fully vaccinated Filipinos and foreigners from the green list countries do not have to undergo facility-based quarantines
Other countries newly placed on the green list include Oman, Pakistan, India and Japan.
Included in the Green List are American Samoa, Bhutan, Chad, China (Mainland), Comoros, Cote d'Ivoire (Ivory Coast), Falkland Islands (Malvinas), Federated States of Micronesia, Guinea, Guinea-Bissau, Hong Kong (Special Administrative Region of China), India, Indonesia, Japan, Kosovo, Kuwait, Kyrgyzstan, Malawi, Mali, Marshall Islands, Montserrat, Morocco, Namibia, Niger, Northern Mariana Islands, Oman, Pakistan, Palau, Paraguay, Rwanda, Saint Barthelemy, Saint Pierre and Miquelon, Saudi Arabia, Senegal, Sierra Leone, Sint Eustatius, South Africa, Sudan, Taiwan, Togo, Uganda, United Arab Emirates, Zambia, and Zimbabwe.
The IATF also approved the recommendation of the Department of Foreign Affairs for the national COVID-19 vaccination certificates of Australia, Czech Republic, Georgia, India, Japan, The Netherlands, United Kingdom, Turkey, and Samoa to be accepted or recognized for purposes of arrival quarantine protocols, as well as for interzonal/intrazonal movement.
tag: philippines , philippines-news , uae , oman , pakistan , india , covid19
Share This Post
YOU MAY ALSO LIKE
COMMENTS