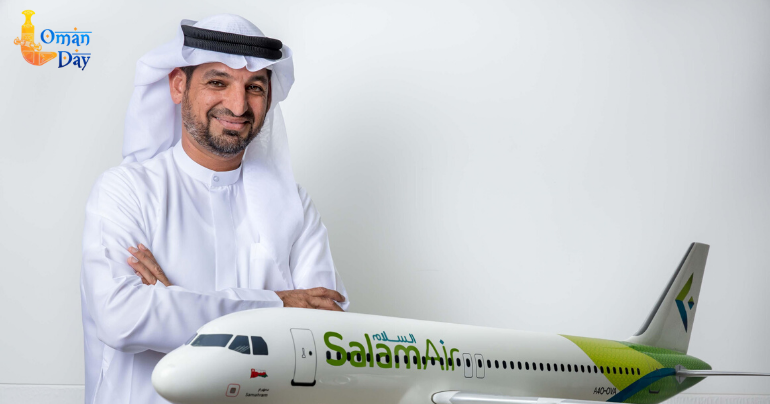 Oman's SalamAir on track with expansion; more destinations and IPO on cards: CEO
Like most of the Gulf states, the Sultanate of Oman is rushing to diversify its economy as oil loses its appeal as a source of national income. Tourism, trade and Omanisation are at the top of the kingdom's agenda, and SalamAir is readying itself to complement the nation's headline goals.
In an interview with Zawya, Mohamed Ahmed, SalamAir's CEO, reeled out the budget airline's many achievements since it first took to the skies in 2017 and described its plans for the years to come.
SalamAir is expecting to carry 1.3 million passengers this year and plans to more than double that figure to 3 million by 2020. Boasting 21 destinations today, the airline is adding more routes and buying more planes. It started operations with three aircraft and now has seven, four of which are brand new A320 Neos.
Ahmed credits SalamAir's growth to Oman's investments in aviation infrastructure and the opening of new airports, including the new Muscat Airport and the ones in Salalah, Duqm and Sohar. He expects the country's "tourism strategy and long-term vision" to fuel the airline's growth for the next five years.
"This year we have managed to achieve our budget with slight improvement, so we still have to finish this quarter," Ahmed, who joined the Omani carrier after serving as group director of operations and maintenance at Sharjah-based Air Arabia said. "We should be able to announce a breakeven this year and start making a profit next year. Listing will come in time ... Once we have three years of profitability, I am sure the board and shareholders will want to take this company to IPO so we can fuel the next stage of growth."
SalamAir's current international destinations includes Dubai, Doha, Jeddah, Karachi, Multan, Sialkot, Shiraz, Kathmandu, Khartoum, Dhaka, Alexandria, Riyadh, Kuwait, Abu Dhabi, Tehran, and Istanbul, and its domestic routes include Muscat, Salalah, and Sohar. The airline fills around 85 percent of the seats on its fleet and recently announced that it will start flying to Al Dammam in Saudi Arabia, Colombo in Sri Lanka, and Bahrain by the second week of November.
"Seventy percent of the airline is owned by the private sector," Ahmed said. "We have 10 shareholders, including the leading businesspeople within Oman, such as the Al Khonji, Salalah Logistics, and Mohsin Haider Darwish. Thirty percent is owned by the government, which is mainly the pension funds arms."
The airline plans to grow within a market a 320 neo can fly in, and it has many firsts to its name when it comes to connecting the Omani cities with the region, the CEO said.
"When we came in, domestically there was no flight between Sohar and Salalah. We introduced that flight, and it was successful. There was never a flight between Muscat and Khartoum; we started that. Alexandria and Multan were never connected to Muscat; we started that. Shiraz was connected via some Iranian carriers; we did that route in the absence of a national carrier."
SalamAir already flies to Pakistan and Bangladesh and is now trying to get into the Indian market. "At the moment, the traffic rights do not have any more capacity; however, we are negotiating with authorities in India," Ahmed said, adding, "The relationship with India and Oman is very historical, and there are a lot of business people who travel back and forth. A flight to any Indian destination will be very successful."
Omanisation too is high on the airline's agenda. Since starting operations, SalamAir has manged to successfully hire many Omanis in key positions, and 65 percent of the entire staff are currently nationals.
"Today, we have 380 employees," Ahmed said. "With more aircraft, we will add more pilots, cabin crew, engineers, etc. At the moment, we are 65 percent national; the rest are specialists and aviation experts."
tag: gulf , states , salamair , omanisation , ipo , ceo , diversify , economy , expansion , sultanate
Share This Post
YOU MAY ALSO LIKE
COMMENTS