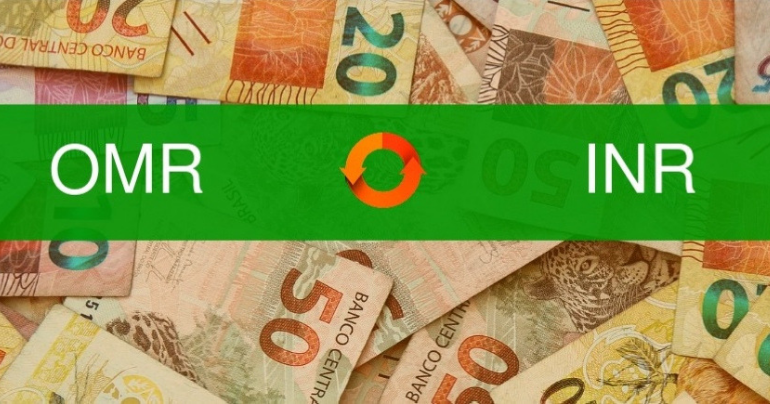 This is the latest Indian rupee exchange rate for the Omani Rial
Indians in Oman, who wish to send money back home over the next few days, can expect to receive exchange rates of between INR 178 and 180 for one Omani Rial, exchange houses in the Sultanate have said.

With the Narendra Modi government staying in power and a new union budget announced, the Indian rupee has steadily grown stronger, and now has an exchange rate of about INR 178 for an Omani Rial.

As early as October 2018, that rate had shot up to about INR 193, and PS Zachariah, the general manager for Musandam Exchange, says the exchange rate for the rupee will hover around INR 178 for the time being.

"For one Omani Rial, we are offering INR 178 right now, and the rupee is showing high volatility against the US dollar in recent days," he explained.
"Prediction of how it will behave is difficult to plot, because there are many factors that affect this exchange rate. The US dollar – Indian rupee exchange rate will change on the basis of whatever affects the US dollar, because the Omani Rial is pegged to the dollar. Whatever affects the US dollar will affect the amount of money you get for one Omani Rial.

"After the budget, the policies that the Indian government had declared would lead to the strengthening of the rupee, and the rupee had shown some signs of getting stronger, but the share prices in the Indian markets have come down, so that has made the rupee a little weaker. Another factor is that since the oil prices have gone up, in the coming days, the rupee should further weaken. It should land at around INR 179 in the next few days," he added.


Zachariah explained that the uncertainty over the recently-concluded Indian elections led to the rupee getting weaker during the final months of last year.

"During those days, the election was yet to happen and the outcome was unknown. We did not know if a strong government would come, and there was concern over how they would handle the economy," he added. "But since a strong government has come to power, the economy is expected to be strong. When the situation was made better thanks to a strong government, the rupee began to climb."

In addition, PK Subudhi, the general manager for Mustafa Sultan Exchange, said that the rupee would hover around this mark for the coming days.

"We are offering a rate of INR 178," he told Times of Oman. "This depends on the deals you get in the market. When the market is open, we purchase rupees and sell it to our customers. For example, the exchange rate for the rupee as compared to the Rial is right now slightly below INR 178 but we offer it at INR 178 because people will be more comfortable seeing a round figure, and psychologically, it makes them feel a bit better.

He added: "The rupee is hovering around this mark only. During the last five or seven days, it has hovered around this mark. Now that the budget has been announced, it will begin to align itself around the market forces. For example, right now, the oil prices are up and the equity market is down. Whatever budget related news is announced will see the market adjust to it and the rupee will change accordingly."

Subudhi said that the various factors that affected the Indian economy would also affect the exchange rate of the Indian rupee.

"The rupee will have a range of between INR 178 and 180. There is right now a huge inflow of dollars into the equity and debt markets. India is getting huge inflows at the moment, and the country's forex reserves have gone up substantially over the last few months. The flow of dollars, when it does happen, then the market cannot adjust itself so quickly so the rupee will rise."
tag: omannews , latestomannews , exchangerate
Share This Post
YOU MAY ALSO LIKE
COMMENTS