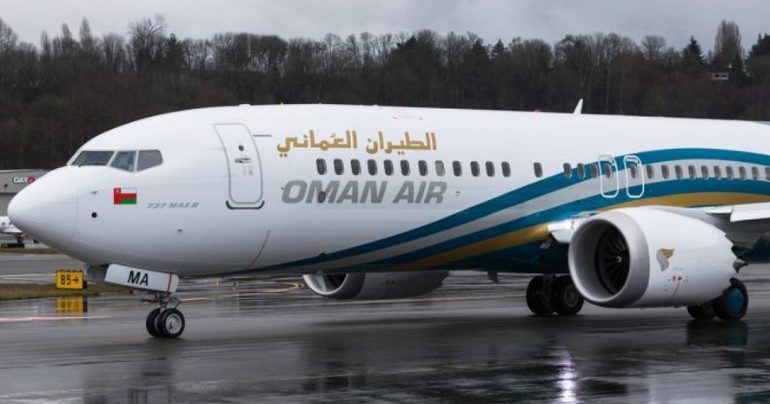 Oman Air cancels nearly 900 flights amidst 737 Max suspensions
Oman air has canceled 877 flights between 7 July and 31 August, 2019, after the Sultanate's civil aviation authority announced a continued suspension over operations of the Boeing 737 Max airplane.

Flights between July 14 and August 31, 2019, include destinations such as Mumbai, Hyderabad, Jeddah, Dubai, Jaipur, Kathmandu, Colombo, Amman, Kuwait, Medina, Doha, Calicut, Salalah, Riyadh, Athens, Goa, and Jaipur.

This suspension is the latest in a series of cancellations which began in March in the wake of an Ethiopian Airlines crash, which claimed the life of all 157 people on board.

A statement from Oman Air said: "As a result of the Public Authority for Civil Aviation directives on suspending operations of Boeing 737 Max, we have canceled the following flights in the period between 07 July to 31 August 2019.
"We are rebooking guests on alternative/next available flights to their destinations. We advise all our guests who are due to travel during the same period to check the flight status or contact our call centre +96824531111," the statement added.
tag: omannews , omanlatestnews , muscatnews
Share This Post
YOU MAY ALSO LIKE
COMMENTS