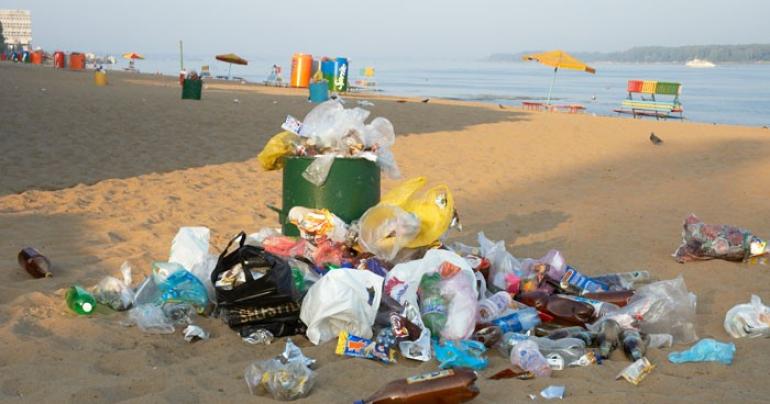 Oman joins the world, bans use of plastic bags in all supermarkets
Daily Oman
7 months ago
524
Following the global trend, Oman has become the latest country to ban the use of plastic bag in all supermarkets across the nation.
Minister of Environment and Climate Affairs, Mohammed bin Salim Al Toobi, made the announcement in the Shura Council, which is the consultative assembly, that his ministry has finished all the required regulations on the use of plastic bags, and are now awaiting further guidelines.
"We have completed the regulation on the use of plastic bags to limit their hazards on the environment and human health, as well as the sustainability of the ecological system and biodiversity. We are waiting for the technical regulations from the Ministry of Commerce and Industry," the minister said.
According to a report in Times of Oman, the Ministry of Environment and Climate affairs quipped: ​"After studying the market and the types of bags, the decision will see the light of day soon after the final approval from the specifications and standards committee at the Ministry of Commerce and Industry."​
The announcement was made on World Environment Day. Many countries have pledged to implement more stringent rules pertaining to the use of plastic in their respective countries.
Mohammed Al Ghailani, Director of Community Affairs and Environmental Awareness at the Environment Society of Oman (ESO) was quoted by Food Navigator-Asia saying that Oman dumps 728 tonnes of plastic waste each year.
"That number does not include the use of plastic bags in other sectors such as restaurants and other outlets in the retail sector, which means the consumption rate of plastic bags in the Sultanate sometimes exceeds the world's average consumption," he further added.
The government has already built a task force which will study the effects of plastic bags on the environment.
A normal plastic bag takes almost 10 to 15 years to decompose while there are other variants which may take around 400 to 500 years to completely decay and decompose.
Share This Post
YOU MAY ALSO LIKE
COMMENTS