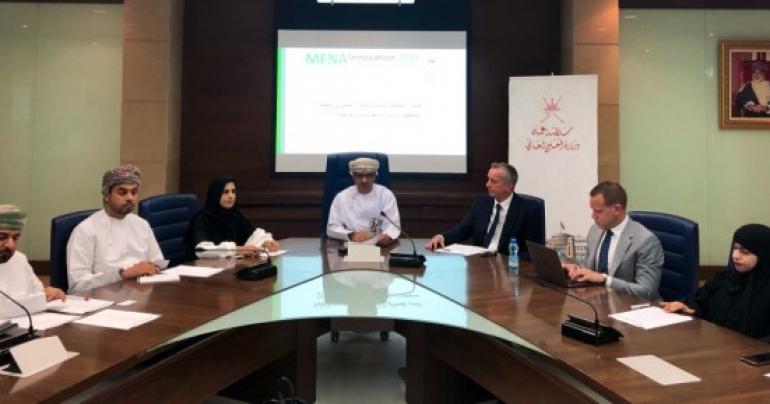 Students should expand their learning: Oman higher education official
Oman's Undersecretary of Higher Education has said that students should not be set in only one specialty, but that they should be able to continually evolve through digital means in higher education.

HE. Dr. Abdullah Al Sarmi, the Undersecretary of the Ministry of Higher Education said today: "There are a lot of plans underway to continue diversifying our economy. From the higher education perspective, we have made it clear that Omanis need to be independant learners, and ICT will play a key role in their doing so, in learning new skills, and applying them to the future work-force.

"Having graduates that are specialised in certain areas is simply outdated thinking. Graduates should be capable of expanding their education and learning new subjects in order to adapt to future challenges in an ever globalising economy," he added.
The comments came during the Press Conference for the MENA Innovation Forum 2019, which will take place in Muscat from 15-17 September 2019. The official opening of the forum will take place under the patronage of HH Sayyed Haitham bin Tariq Al Said, Minister of Heritage at the Kempinski Hotel Al Mouj on 16 September.

According to the Undersecretary, when students are focused on constant improvement, new SMEs can find a place to thrive.

"A knowledge driven youth demographic is a necessity to translate to entrepreneurial success. It will be through instilling a culture of scientific innovation in students as well as furnishing them with fourth industrial revolution-inspired skillsets that will prepare them to cope with the technological developments in the cutrent global marketplace and moreover, fuel a start-up culture made up of small to medium sized enterprises anew," he added.

John Glassey, founder of Brains Innovations Summits, the company organising the forum in conjunction with the ministry, added that some SMEs in Oman have already begun to innovate in education in Oman, and that the upcoming MENA ICT Innovation in Education Forum 2019 in Oman could help that along with its focus on digital innovation in education.

The forum will include 15 regional ministers representing MENA, young innovators from Oman and MENA, over 100 students from 35 academic institutions from Oman and abroad, as well as NGOs and 70 companies from 45 countries around the world, according to a ministry statement.

According to the Undersecretary, global businesses, the ministers and SMEs will showcase technologies and innovations that could be implemented in Omani higher education.
tag: omannews , omanlatestnews , muscatnews
Share This Post
YOU MAY ALSO LIKE
COMMENTS