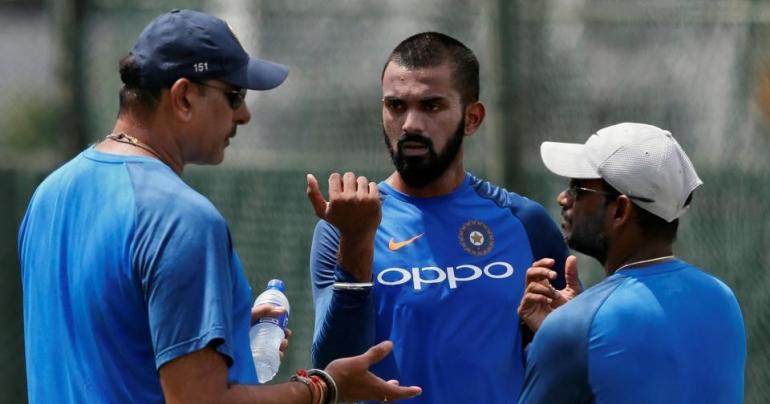 Cricket: Indian middle order not yet decided, says Sanjay Bangar
After the far from convincing performance of the Indian middle order in Lord's in the second ODI match, batting coach Sanjay Bangar has said that there are spots up for grabs in the different slots.
"We are looking at, in terms of the games remaining, where we could look at settling the middle-order slots. We will see as to players available, the fitness of the players. So a lot of spots are open. The good thing about that is the bench strength we have in a Rayudu, or a Manish Pandey or Ajinkya Rahane. There are enough spots for each and every eventuality that we might face leading up to the World Cup," Bangar said.
However, he also added that there was no need to press the panic buttons after only one match and that there were plenty of other options on the bench waiting for their own chances.
He also spoke about the batting positions after Virat Kohli returned to the number three slot after having batted at number four in the T20I series. However, Bangar said India are willing to stick with the captain doing his duties from the number three position.
"We did change a bit [the batting order], certainly in the T20 format where KL played at three and Virat batted at four," Bangar said.
"But looking at this series and the performances that Virat has got at No. 3, especially in the last series when he scored three hundreds against South Africa in five games [we won't alter the batting order]," he further added.
Speaking about MS Dhoni's rather bizarre innings in Lord's Bangar said that the former captain wanted someone to stick with him which never happened.
"He [Dhoni] was just hoping that somebody would stick with him. There was a chance when he and Suresh were batting together, we were just hoping they could bat through till the 40th over and they could take the bowlers on. But every time he looked to do that he first lost Raina and then he lost Hardik so there wasn't too much batting to follow for him to play in the usual fashion that he does," Bangar said.
The series is currently tied at 1-1 and the final match will be played at Leeds to decide the winner.
Share This Post
YOU MAY ALSO LIKE
COMMENTS