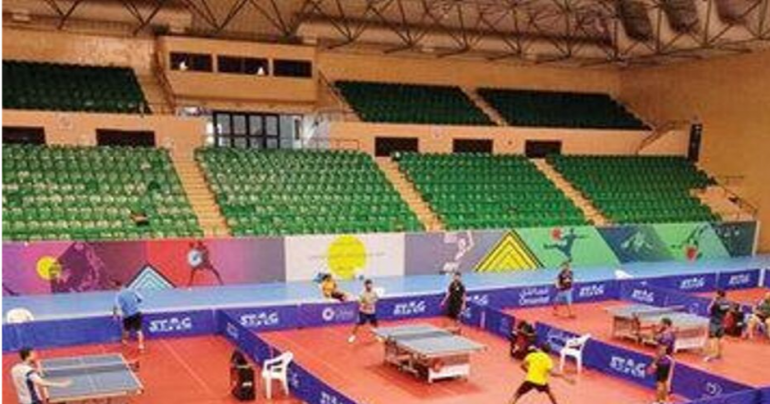 Oman - National TT championship begins on 26September,2019
Oman Table Tennis Committee (OTTC) is set to kick off its biggest domestic event on Thursday.
The four-day national table tennis championship will take place at the main hall of Sultan Qaboos Sports Complex in Bausher.
Three main categories will feature this edition of the tournament including general, junior and cadet. The final match of the singles (general category) will be played on Sunday. The defending champion, Seeb, the runner-up Dhofar, Ahli Sidab, Al Nasr, Ibri and Bahla will compete in the general category. The matches will be played on the basis of single round robin league system and the top team in the group will clinch the title. Al Nahdha that finished fourth in the last edition is not taking part this time.
Saham, Dhofar, Al Ittifaq and Seeb secured their spots at the national table tennis championship from junior category. Ibri, Saham, Al Ettifaq and Seeb will compete in the cadet category.
The Ibri Club broke the domination of Saham Club at the cadet level category as it topped the group by 20 points in the second leg qualification. Dhahirah Governorate Club led the group by 20 points as it scored a 3-0 win over Seeb and a 3-0 victory against Saham. Saham Club came second with 15 points while Al Ittifaq finished third with 10 points. Seeb came fourth with five points.
At the junior level, Saham led the group by 25 points and Dhofar came second with 15 points and Al Ittifaq finished third with 10 points.
Nizwa finished fourth with five points. Saham outplayed Al Ittifaq 3-0 and Dhofar with the same result. Dhofar registered a 3-0 win over Nizwa and Al Ittifaq edged Nizwa 3-1. All the local teams warmed up for the table tennis championship through a series of domestic camps and friendlies.
This edition of the tournament will record tough contests among the clubs who will fight to lift the title of the top local event.
In the previous edition of the national TT championship, four top teams advanced to the next edition of the championship while in this edition the top two teams only will progress. The tournament will be officiated by international umpires including Masoud al Abri, Shaikhan al Abri, Hamood al Hajri, Maryam al Alawi, Aysha al Saidi and other referees including Fatma al Hadabi and Buthaina al Ghafri.
Hashim al Salmi will be the chief umpire while Khaid al Zaabi has been appointed as tournament manager and Mohammed al Gassasi as chairman of the organising committee of the event.
tag: omanday , omnnews , omanupdates , omansports , dailyysports , tabletennischamionship
Share This Post
YOU MAY ALSO LIKE
COMMENTS