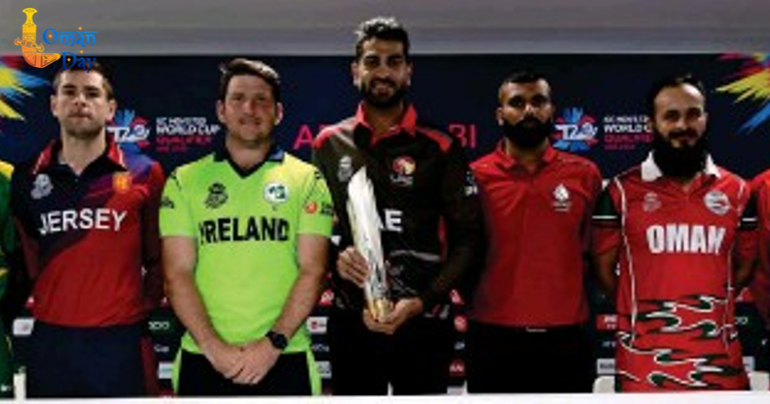 UAE, Oman ready to fire up T20 World Cup Qualifiers
The 2019 ICC Men's T20 World Cup Qualifiers will set off with an explosive opening day fixture between the UAE and Oman at the iconic Sheikh Zayed Cricket Stadium in Abu Dhabi on Friday.
Brotherly love between the two neighbouring countries was to be seen as the UAE captain Ahmed Raza and Oman counterpart Zeeshan Maqsood pulled each other's leg during an exclusive interview. However, both experienced skippers know strengths and weakness too well.
Making things exciting, the squads are in tremendous form and on an unbeaten run in last played series. While the UAE clinched a 4-nil win over the Netherlands, Oman on other hand battered the likes of Ireland, Nepal, Netherlands and Hong Kong in the recently concluded the Oman Pentangular T20I Series. Both are in short the tournament favourites and skippers are confident they will make the cut for the ICC Men's T20 World Cup 2020 in Australia.
Raza termed Oman as an 'exceptional' side and said the UAE have prepared for all the opponents in the group - Ireland, Hong Kong, Canada, Jersey and Nigeria. "Oman are a big threat but then you can't take any team lightly. It's about turning up on the day and playing your best cricket. Oman have got very talented players and we respect them."
Raza said the tag of favourites was 'good' to have but comes with 'own baggage'. "We are looking forward to an exciting tournament. We have the added aspiration of lifting the cup at home, but I don't think that will bog us down. We are confident and hopefully that will show when the matches start."
Maqsood noted the coaching staff and players function as a unit to achieve their objectives.
"We are working as a team and playing good cricket. We played a 50-over match in Scotland and T20 game here. We have done well in all of them. We look forward to take the momentum forward. The UAE are a big team and have plenty of good players," he said. "Our dream is to qualify for the World Cup. We have had the right kind of preparation for that."
The UAE will play six of their matches in Abu Dhabi till October 27 after which the caravan moves to Dubai for semifinals and final.
tag: cricket , icc , men , omanday , omannews , sports , t20 , world , cup , qualifiers
Share This Post
YOU MAY ALSO LIKE
COMMENTS