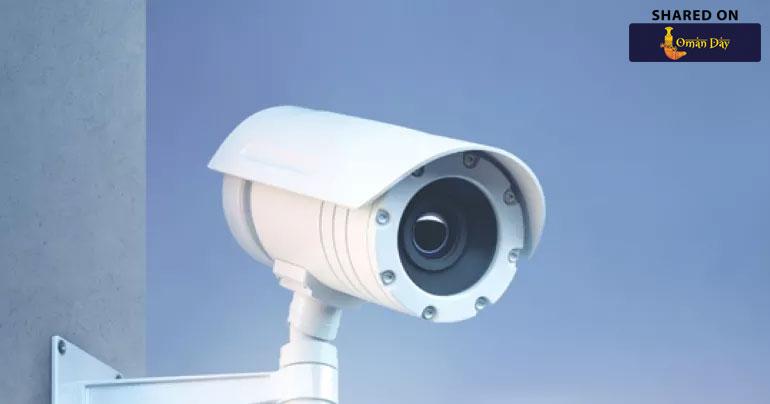 Every resident should consider installing CCTV, Here reason why
Muscat: Every resident should consider installing security cameras in their homes, to help Royal Oman Police (ROP) prevent and solve crime.

CCTV systems in homes are becoming more popular across Oman, and the growing move to protect family and property has been welcomed by the ROP.

"90 per cent of the crimes that are discovered are with the help of cameras, whether in homes, shops, compounds, or on the roads," said an official from the Royal Oman Police. He added: "There is no question that cameras are very important. Overall, cameras really help in facilitating, accelerating and saving time and effort when solving crimes."

A Closed-Circuit Television system - also known as CCTV - is a security system primarily for surveillance and security purposes.


More and more residents are opting for systems that cover their homes while they work and can be viewed remotely via smartphones. The steady increased of CCTV in homes could be due to an increase in awareness regarding security.

Many times, homeowners are either travelling frequently or have multiple properties and so the cameras allow them to view what is happening in their homes - regardless of where they are travelling to.

Debesh, an IT consultant at a firm offering CCTV solutions, said: "We have seen an increase in the number of houses that have CCTV in the last few years.

In addition to this, the ROP has made it mandatory for hotels and other business in the tourism sector to install a particular standard of CCTV for their own safety, and this decision was a big leap in the progress of CCTV in Oman."

Dr. Maryam Ali said," We installed cameras in our home less than six months ago. We did it mainly for security reasons because my mother was alone and so she wanted to feel safe."

"Since I have the app to monitor the house, I can check the cameras from my phone, while I am on call in the hospital, to make sure there are no strangers in the garden, and that the lights are on. Since we installed the cameras I feel much safer," Dr. Maryam said.

"We have five cameras, all outside the house - one in the back, three in the front and one on the side, so we have a good view of all main areas," she added.

A ROP official told Times of Oman: "We not only advise but urge families to consider installing cameras in their homes, for their own safety and security as it plays a big role in deterring the thief from attempting to steal."

Al Azwar Al Busaidi said:" I installed CCTV cameras four years ago, initially I decided to install them for extra security so that I can view my house. Another reason was that are cheaper to purchase nowadays, as the technology has progressed a lot."

Al Busaidi added: "Previously, it was very expensive to have CCTV running but now with all that is available in the market, it is very cheap to purchase a CCTV system, connect it to your home internet and view it via an application on the phone."

"I have four outdoor cameras with night vision, and each is approximately OMR75 while the DVR is about OMR150," Al Busaidi added

"I would advise more people to install cameras in their homes not only because of its security capabilities or that it is cheaper, but because CCTV also works as a deterrent even if it is a dummy."

There have been cases where parents would install cameras inside their homes to monitor the housemaids.

"If you have young children inside the house, especially if they in an age where they cannot speak or defend themselves, then having cameras in the kitchen and the living room is a good idea," Dr. Maryam said.
tag: omannews , technology
Share This Post
YOU MAY ALSO LIKE
COMMENTS