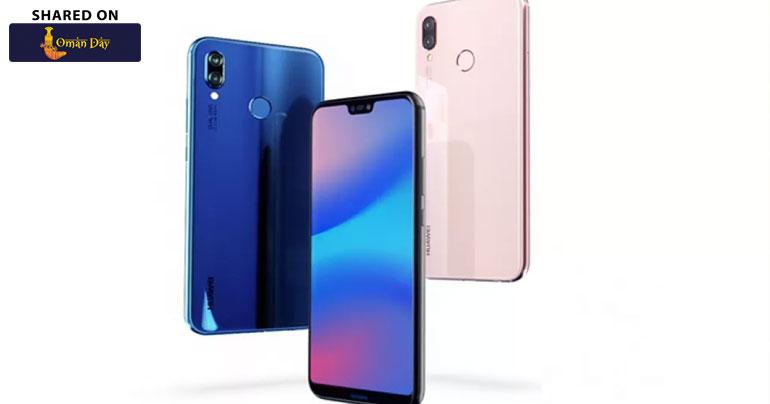 Here's how much Huawei's new phone in Oman will cost you
Huawei is launching its new nova 3e smartphone in Oman to thrill users with a photography and display experience like never before.
The Huawei nova 3e is packed with smart photography features such as natural beauty algorithms that are designed to accentuate each person's natural beauty.
The Huawei nova 3e's FullView Display 2.0 brings more colour and detail for a vibrant viewing experience and advanced features at an unmatchable price.

Bill Yu, General Manager of Huawei Consumer Business Group, Huawei Technologies, said: "With an unrivaled photography and display experience, our revolutionary Natural Beauty algorithms, at an incredibly competitive price, we fully expect all three striking color options of our new superstar model to sell out quickly."

Powerful imaging technology

The nova 3e features enhanced natural beauty algorithms, which leverage the chipset's capability for better Image Signal Processor (ISP) processing to improve image quality. It also brings improved facial recognition to capture more details and optimize resolution so that subjects look their best in any setting.
The phone automatically adjusts subjects' skin tone to ensure well-lit portraits in any setting and algorithms work to minimize imperfections in subjects' faces, while capturing the skin tone, texture and facial details with great accuracy to provide a realistic, natural look. The 3D beautification mode uses 96 facial recognition points to adjust and enhance lighting on the contours of the subject's face.

The eye beauty setting can make eyes larger and more striking, while eyelashes look denser and more prominent. The lip beauty setting can remove imperfections, such as dry lips, to make lips look smooth and healthy. Background replacement allows users to select and replace the background of a photo with an image from a library of templates, or even from their own photo gallery.

With portrait mode and wide aperture mode, the nova 3e makes photography easier and results in striking, true-to-life, studio-quality images even for amateur users.

FullView Display 2.0

The nova 3e features a 5.84-inch Huawei FullView Display 2.0 for a vivid and vibrant viewing experience. It features a minimal notch design on the top of the screen. The width of the notch is reduced to nearly half of the size compared to other smartphones.

In addition, the height of the top and bottom edges of the phone are reduced by more than 50 per cent as compared to previous Huawei smartphones, providing users maximum screen display area for better view. The nova 3e features a 2280x1080 FHD+ screen with 96 per cent NTSC super high-color gamut of Hollywood digital cinema standard, 432 retina HD display-level high PPI, and 1500:1 contrast for rich, true-to-life colors.

The device is also packed with display innovations to bring each image to life: CE color enhancement technology improves saturation, resulting in richer colors and truer skin tone, while 2D graphics engine technology automatically enhance details around the edges of the subject for more natural, lifelike portraits.

Furthermore, the maximum screen brightness is adjusted to 3,000 lux from 10,000 lux, which can reduce power consumption when the screen is viewed in direct sunlight. The nova 3e also features an eye comfort mode that filters out blue light from the screen to alleviate eye strain.

Meanwhile, the sleek and thin body is encased in a metal mid-frame, giving the device chic metallic accents and contrasting with curved 2.5D glass panels for a sophisticated look and feel. The fingerprint sensor is outlined with an aviation-grade aluminum alloy, making it more comfortable to hold and unlock.

Pre-loaded localised Dubai Font

Huawei partnered with The Executive Council of Dubai last year to be one of the first smartphone companies to introduce Dubai Font to their users. The Dubai Font has been designed for more than 180 countries and 23 languages, integrating Arabic and Latin typefaces.

HUAWEI nova 3e features the Dubai Font on its mobile operating system as one of its standard pre-loaded fonts, reflecting the modernity and culture of innovation that exists within the UAE and the region.

Price and Availability

The Huawei nova 3e will be available in Klein Blue and Midnight Black at a price of OMR 119.9. Oman consumers will be gifted 13000 mAh Huawei power bank upon their purchase. This will be limited quantity and available on first comes first serve basis.
tag: oman-news , technology
Share This Post
YOU MAY ALSO LIKE
COMMENTS