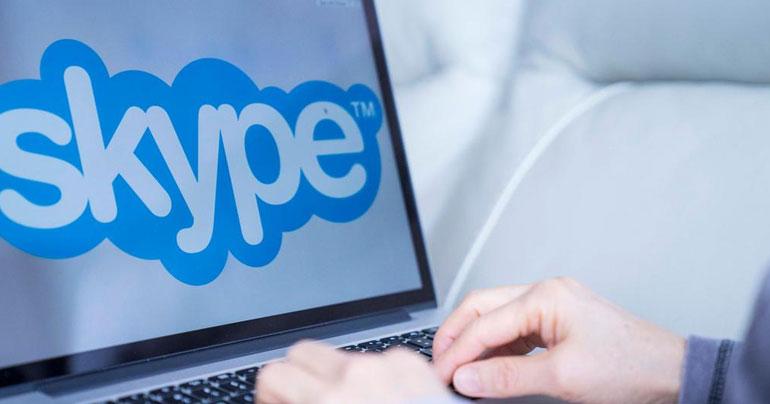 Microsoft, Apple in talks to lift UAE Skype ban
The news that discussions are happening over a potential lifting of the ban on Skype and FaceTime in the UAE is likely to be welcomed by residents keen to use these services.
At the moment, instead of free services available through the internet, people often have to instead use alternatives provided by local telecoms providers such as Etisalat.
While officials say take-up of these paid-for services is increasing, their higher costs put them beyond the reach of many.
In restricting the use of Voice over Internet Protocol (VoIP) services, the UAE's Telecommunications Regulatory Authority is following the example of a number of other nations in the Middle East and North Africa region and beyond.
Morocco, for example, blocked a host of services including WhatsApp and Skype in early 2016, although the ban did not last until the end of the year, while Qatar has also restricted the use of VoIP services. In September, Saudi Arabia scrapped a ban on internet voice and video communications. Late last year, China banned Skype.
The reason behind bans can be unclear. Although licensing is often given as the reason to block services, analysts have said commercial reasons, especially the likely loss of revenue to state-controlled telecoms providers, and security concerns, because of the use of encrypted communications, are more likely to be at play.
The UAE has several options ahead of it:
Unblock VoIP services but, to deal with security concerns, look for ways to access the information they transmit
The encryption used with many internet calling services has been cited as a reason why they are blocked in the UAE. It is an issue that has also been raised in other parts of the world.
There has been a block on calling features provided by the likes of WhatsApp, Facebook, Viber and Snapchat, while Microsoft-owned Skype, also blocked in the UAE, announced in January that it would offer end-to-end encryption
There are, however, methods that governments can employ to gain access to encrypted data.
"When you're on a mobile phone or internet, there are many ends after the information is decrypted. It's sitting around … It could be done on the code running the devices," said Keith Martin, professor of information security at Royal Holloway, University of London.
"There are many places around which access can be given before the encryption or after the encryption."
tag: news , technology
Share This Post
YOU MAY ALSO LIKE
COMMENTS