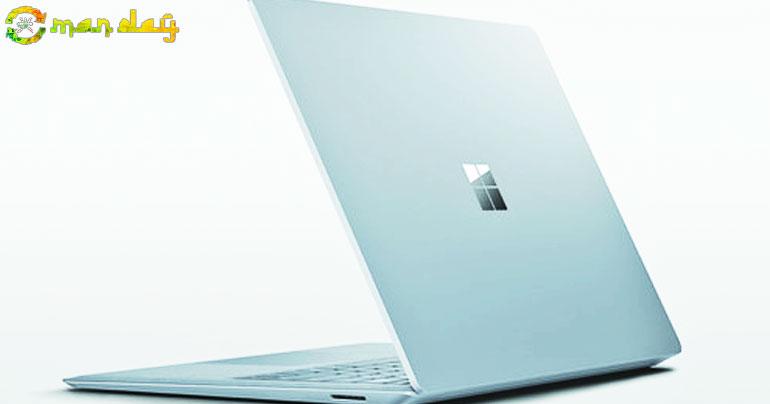 Microsoft Launches Surface Laptop In Sultanate
Microsoft has announced the general availability of the Surface Laptop across Oman.
The perfect productivity companion for everyone, from students to boardroom executives, the Surface Laptop is the optimal blend of all the features that Microsoft customers have been asking - combining form and function, power and portability, security and performance.
Powered by Windows 10, the Surface Laptop weighs in at just 2.76lbs, measures 14.47mm at its thickest point and comes with a 7th-generation Intel Core processor and more battery power allowing 14.5 continuous hours of video playback. Memory options extend to 16GB RAM and 1TB SSD storage.
The Surface Laptop brings together the best innovations from across the Surface family. Battery life, display quality, storage capacity and mobility take central roles in the device designed for a range of lifestyles. It is an ideal choice for students, whether in school or college. For business users, eager to compete in the nation's growing economic climate, the Surface Laptop can play a key role in the intelligent edge of a computing environment.
Onur Altintas, senior product marketing manager - Surface, Microsoft Middle East and Africa, said, "We are excited to bring the Surface Laptop to Oman for customers who are seeking a differentiated experience to do more on their own terms. We have spent years perfecting our popular and award-winning Surface family, listening to customers and learning from them. We poured all that experience into the Surface Laptop, to deliver a meticulously crafted device - thinner, quieter, more powerful and more personal - bringing the best of Windows and Office together for users to unleash their creative potential and achieve more."
With a brilliant 13.5-inch PixelSense Display and composed of edge-to-edge Corning Gorilla Glass 3, Surface laptop has the market's thinnest LCD touch screen display, with 3.4m pixels, each colour-calibrated to give a vibrant, immersive canvas. The Alcantara-coated keyboard with soft palm rest gives a new level of typing comfort during the school or a work day. The device comes in an array of striking colours and finishes including Platinum, Graphite Gold, Cobalt Blue and Burgundy.
Beginning March 15, with prices starting at RO449, the Surface Laptop can be found at all major electronic retail stores and with commercial resellers across Oman.
tag: oman-news , technology
Share This Post
YOU MAY ALSO LIKE
COMMENTS