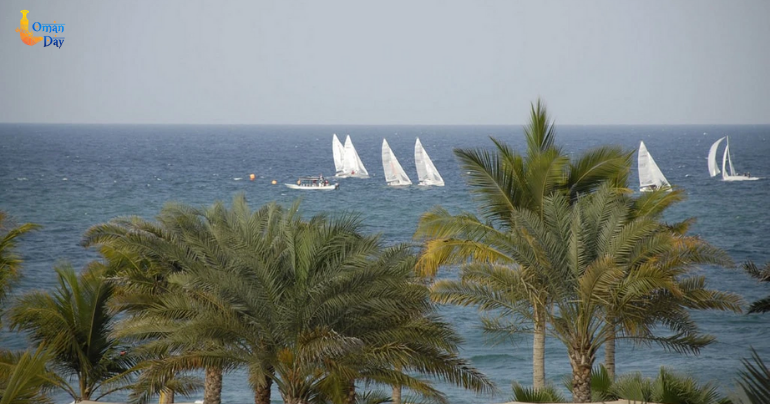 8 Things Oman's Capital City Muscat is Famous For
Muscat is one of the most beautiful cities in Oman – it's no wonder that it's the capital city of this stunning country. Between must-see attractions, magnificent cities and fancy roads, here are the top things that the splendid city of Muscat is famous for.
Al Qurum Beach
Al Qurum is one of the most famous suburbs – and one of the most naturally-attractive spots – in Muscat. It is specifically known for its spectacular beach that is covered in golden sand and has magnificent views over the Gulf's turquoise waters. Al Qurum Beach is one of the top natural attractions in Oman and one of the top destinations Muscat is famous for.
Al Alam Palace
The Al Alam Palace is one of the six royal residences of the Sultan Qaboos Bin Said, Oman's leader. It was built by Imam Sultan Bin Ahmad, who is the seventh grandfather of the Sultan Qaboos, which means the palace holds a history of over 200 years. The palace is surrounded by the two magnificent forts of Al Jalali and Al Mirani, located on Muscat's harbour. Al Alam Palace has an elegant style with polished marble surfaces and wooden balconies, which keeps Oman's traditional architecture alive.
Muscat Festival
The Muscat Festival is one of the most famous festivals in Oman, which attracts people from all around the world to witness a unique and cultural celebration every year. It takes place during the early months of January and February and includes several events and activities for visitors who want to get a taste of Oman's culture, heritage and traditions. With folklore dances, performances, special costumes and Omani products, this festival is an outstanding cultural experience.
Sultan Qaboos Grand Mosque
Sultan Qaboos Grand Mosque is the most famous – and the largest – Sultan Qaboos mosque in Oman. It is also one of the most spectacular landmarks in Muscat and a must-visit attraction. Between its arches, decorated walls, unique glass drawings, lanterns, domes, chandeliers and interior design, the mosque is an absolute architectural beauty.
Muttrah
Muttrah is a must-see destination if you're looking to feel the traditional spirit of Omani culture in the heart of the old city of Muscat. It is famous for its traditional souq and the extraordinary corniche that combines views of crystal clear waters, mountains and the city's old houses and buildings. Its traditional souq and its beautiful corniche are one of the top places that distinguish the capital city of Muscat.
It's one of the most humid cities in Oman
Muscat is a coastal city surrounded by the crystal waters of the Gulf of Oman. Due to hot weather that is almost consistent all year round, its humidity levels are always high. Temperatures in Muscat vary between 35° C (94.3° F) and 49.2° C (120.6° F) throughout the year.
Its green and rosy roads
Muscat is a natural wonder distinguished by its peacefulness and charm. It comes as no surprise that its streets are perfectly decorated and well-planted. It is a leading example of the natural beauty that is spectacularly employed in all of its corners. Wherever you go in Muscat, you'll see palm trees, among other trees, grass and flowers that are designed in mind-blowing shapes and colours that make simply walking around the city a relaxing and cheerful experience.
Burj Al Sahwa
Burj Al Sahwa is a clock tower that is located in Muscat's city centre. It is considered to be one of its top monuments because it marks the entrance to the city and has a historic and cultural importance. It was built in 1985 as a representation of the Omani Renaissance and the dedication of its people to modernize the country and become a powerful nation.
tag: city , muscat , omanscapital , famous , oman , beautiful , city , country
Share This Post
YOU MAY ALSO LIKE
COMMENTS