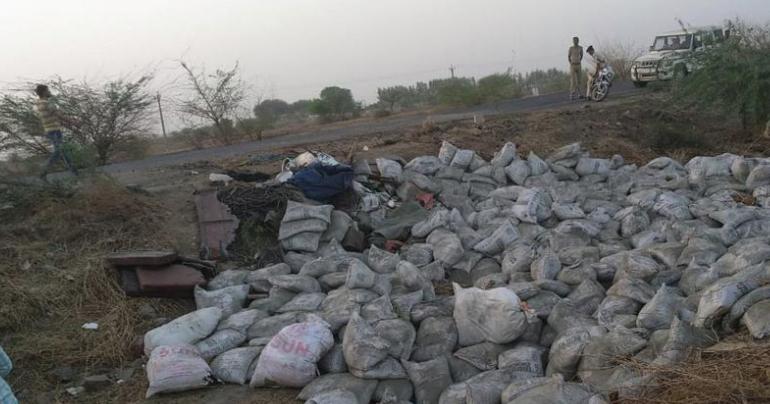 19 dead as truck loaded with cement overturns in India
Nineteen people were killed and seven others injured when a truck turned turtle in Gujarat's Bavalyali village on the Ahmedabad-Bhavnagar road on Saturday morning.
The truck, which was loaded with cement sacks, met with the accident around 2.30 am. The driver fled from the scene soon after the incident.
"The deceased include 12 women and three children. They were all from the same family," said an officer with the Bhavnagar police. The injured were taken to the Bhavnagar civil hospital for treatment, he added.
This is the second such accident to occur in Bhavnagar district over the last two months. As many as 30 members of a marriage party were killed when a truck fell off a bridge in March.
Further details are awaited.
Share This Post
YOU MAY ALSO LIKE
COMMENTS