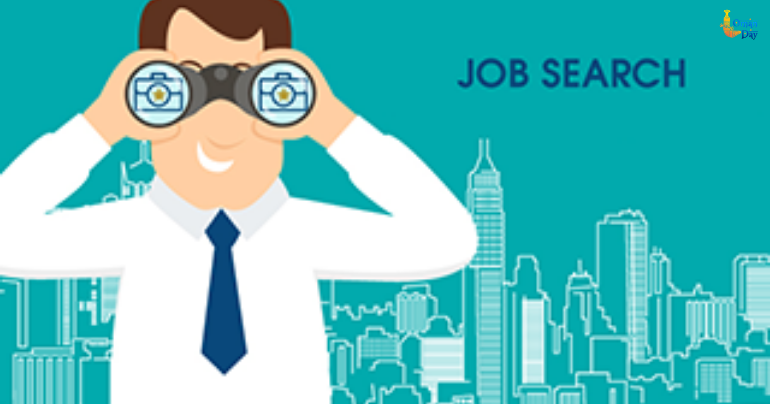 How to get a Job and Work in Oman
Is working in Oman as an expatriate a valid career move for you? Overview of the national economy and job hunting as well as general working conditions, keeps you up to date.
Employment in Oman
Oman's Economic History: Then and Now
Expats working in Oman who catch a glimpse of the subsistence-level agriculture in some rural parts might be surprised to learn more about the country's economic history. Oman used to be an influential power player regarding trade in the Middle East and off the East African coast.
Around the mid-19th century, Britain asserted her own commercial interests in the area and implemented new abolitionist policies (quite a few merchants in Oman and Zanzibar were associated with the slave trade). The sultanate experienced an economic decline, with the majority of the population working in Oman's small agricultural sector, fishing, or artisanal occupations that created traditional handicrafts.
In 1964, large petroleum resources were discovered in Oman. Although the country is not an OPEC member, it has now become an important oil-producing nation. These days, there are a considerable number of people working in Oman's petrochemical industry, producing 930,000 barrels of oil per day. Due to geological difficulties in extracting oil from Oman's soil, this amount might increase further in the future.
However, this does not mean that the oil reserves — estimated at 5.5 billion barrels — are unlimited. The Omani government, having succeeded in rapidly modernizing the nation, is now trying to diversify the national economy and to bring about the "Omanization" of the workforce.
The Labor Force and Omanization
Currently, there are 1,809,000 people working in Oman. In 2014, around 85% of them were foreign residents, though. Since more and more young Omanis graduate from high school and college nowadays, they take over skilled labor, clerical jobs, and middle management.
This "Omanization" policy, proscribed by the government and practiced by most employers, means that most foreign-born employees working in Oman do not have a graduate degree or have not even completed secondary education. Such migrant workers come to Oman as unskilled labor. On the other end of the scale, some executive positions or highly specialized jobs go to well-qualified expatriates.
Agriculture: The Smallest Part of the Economy
Unsurprisingly for an often inhospitable desert country, agriculture is of little importance for both locals and foreign residents working in Oman. Apart from fishing and camel-breeding, the agricultural sector — raising cattle or growing dates, limes, coconuts, and bananas — is confined to the Al Batinah coastal plain in the northeast and the fertile province of Dhofar in the south. All in all, agriculture contributes a mere 1.3% to Oman's GDP.
Industry: It's All About Oil and Gas
Amounting to 55% of the country's GDP, the secondary sector is of far greater importance than agriculture to the labor force. While the light industries are rather modest, the petrochemical industry, copper mining, aluminum smelting, and cement production are going strong.
The Omani government also wants to encourage specialists to exploit the nation's natural gas reserves, an estimated 850 billion cubic meters. Nonetheless, it's hardly surprising that Petroleum Development Oman (owned partly by the government, partly by multi-national oil giant Shell) is among the country's biggest employers, including a large staff of expats working in Oman.
The Government-Promoted Service Sector
As far as the service sector is concerned, the government promotes both tourism and international trade. There are large container ports, industrial areas, and free zones at Sohar and Salalah, and further infrastructure projects, such as a special economic zone at the oil town of Duqm, are well underway. Furthermore, the so-called Knowledge Oasis Muscat is supposed to offer incentives to foreign investment, as well as to people working in Oman's IT and CT industries.
Last but not least, medical services and education require an ever greater number of staff to cope with the demands of a growing population. However, as many young Omanis complete teacher training or a medical education today, these fields may not be particularly interesting for expatriates working in Oman.
Oman: Expat Business Information
Choosing Your Field of Employment
If you are interested in working in Oman as an expat, there are some niche occupations to realize your plan outside a traditional intra-company transfer. In addition to such flourishing fields as the petrochemical industry and tourism, other growth sectors to consider include: construction and logistics, infrastructure projects for water conservation and irrigation technologies, energy creation, waste disposal and recycling, medical equipment, bio technology, and healthcare services, as well as electrical machinery.
Furthermore, you should pay particular attention to companies based in free zones, like those in Sohar and Salalah, or in the Knowledge Oasis Muscat, where the local HQs of IT companies like Microsoft and Oracle are located. The "Omanization" quota is lower for the staff of foreign-owned businesses in free zones. This means less job insecurity for you when you have started working in Oman.
Resources for Job Hunting in Oman
To research a particular sector, professional field, or company, you could try the English-language dailies Oman Economic Review and Business Today Oman. Once you have decided to go forward with the application process, the following job search engines come in handy:
If you are searching for a job in a particular industry, there are also specialized websites like Go 4 Construction Jobs, Oil Careers, Caterer Global, and Jobs TEFL. Moreover, it's worth checking the homepages of large Oman-based companies — like Shell or Oman Air — directly for vacancies advertised in their career section.
Oman: Pension, Tax, Working Conditions
The Omani Social Security System
A national insurance system was not implemented until 1992. Nowadays, all citizens between the age of 15 and 59 who are employed in the private sector and have a permanent job contract are covered by the social security scheme. This applies even if they work in another GCC country, i.e. in Bahrain, Kuwait, Qatar, Saudi Arabia, or the UAE.
Once an employee has reached the age of 60 (men) or 55 (women), they are entitled to an old-age pension. However, they must have paid social security contributions for at least 180 or 120 months, respectively.
The employee has 6.5% of their basic salary automatically deducted from their payroll while the employer contributes an additional 9.5% to the government. The latter then adds another 2% of the employee's pension fund.
This fund also extends to disability benefits, as well as work accidents and occupational diseases. To top off the contributions for work-related injuries, the company pays yet another 1% of the salary.
You're Not Included as an Expat
The social insurance contributions do not cover paid sick leave or maternity benefits. It might take a while for paid parental leave to become more common: around 20% of the current labor force is female.
Moreover, the national insurance scheme excludes self-employed people, domestic staff, artisans, and foreign workers — including expatriates. You should make sure that your employer has an accident insurance policy for foreign staff, e.g. as part of a private accident and health insurance plan.
Also consider during salary negotiations that you might want to lay aside a fixed sum for a private pension plan or to keep paying state pension contributions back home. You should find out if it's possible to stay a voluntary paying member of your national pension scheme while you are working in Oman.
For further information on this issue, please contact the local social security office in your country of origin before you move to the Gulf.
A Different Taxation System
Even though you may need to save some part of your salary for your pension, you could financially benefit from working in Oman. The country's tax laws are fairly generous, so your net income may be higher than at home.
There is no personal income tax or fringe benefits tax (which expats with ample perks will be glad to hear), and no gift tax, wealth tax, or VAT. However, if you carry out revenue-generating business activities as a non-Omani national — e.g. as the owner of an SME — you have to pay business tax.
Tax rates for corporate income depend on factors like the annual amount of said income and the percentage of Omani vs. foreign shares in the company. Businesses in certain priority sectors, for instance, private clinics, schools, or tourism, may profit from tax exemptions during the first five years. Especially if you own a permanent business establishment in Oman, it's best to get professional advice from an Omani tax accountant.
You can avoid having to pay tax on the same income twice if your country of origin has entered into a double taxation agreement with Oman. So far, this applies to the following states:
Algeria, Belarus, Brunei, Canada, China, Croatia
France, India, Iran, Italy, Japan, Lebanon
Mauritius, Moldova, Morocco, the Netherlands, Pakistan
Seychelles, Singapore, South Africa, South Korea, Sudan, Syria
Thailand, Tunisia, Turkey, the UK, Uzbekistan, Vietnam, Yemen
Working Conditions and Differences for Expats
The normal work week lasts from Saturday to Thursday and has 40–48 hours, according to Omani labor law. During Ramadan, Muslim employees only have to work 36 hours per week since they neither eat nor drink during the daytime. If an employee has to work overtime to complete a task or project, he or she is entitled to either more pay or time off in compensation.
There is a national minimum wage, but only for Omani citizens. However, expats will usually not be affected by this rule. Most expatriate employees are well-paid specialists — foreign workers that get the short end of the stick are mainly unskilled (and often underpaid) migrant laborers.
tag: oman , dailynews , omannews , omanis , jobs , career , economy , jobhunt , move
Share This Post
YOU MAY ALSO LIKE
COMMENTS