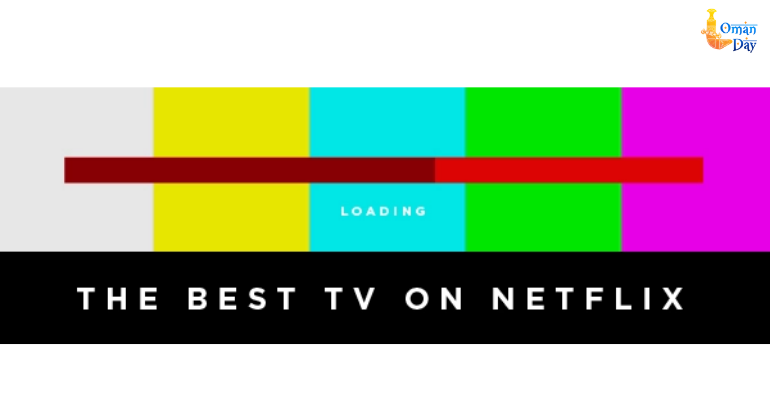 The Best TV Shows & Original Series on Netflix Right Now
It's the weekend, or a sick day, or just a regular Tuesday night, and you need to binge-watch something. You don't just want it, you need it. Where to begin? Fear not — we're here to help. Below you'll find an ever-expanding recommended list of TV shows available on Netflix, curated by us TV-obsessives. The mix covers a myriad of genres, lengths, countries of origins, and much more, but the one thing they have in common is that they are all excellent.
The Witcher

Created by: Lauren Schmidt Hissrich
Cast: Henry Cavill, Freya Allan, Eamon Farren, and Anya Chalotra
The Witcher is an absolute blast and a half. The fantasy series is indeed very fantasy—it's more Lord of the Rings than Game of Thrones—but it also doesn't take itself too seriously and whole-heartedly embraces all aspects of fantasy storytelling and gaming, including fun side-quests, POV battles, and even a bard who follows Henry Cavill's titular human/creature hybrid around singing songs about his glories. The show's first season follows three stories destined to converge: Cavill's Witcher is a muscle-for-hire monster hunter who begins to question why so many princesses have been turning into creatures; Yennefer of Vengerberg (Anya Chalotra) is a powerful sorceress in training who struggles to keep her emotions in check; and princess Ciri (Freya Allan) is on the run after the sacking of her city, but harbors secrets of her own. Steeped in lore and world building but always engaging, The Witcher is a perfect kind of binge-viewing show. – Adam Chitwood
Breaking Bad
Created by: Vince Gilligan
Cast: Bryan Cranston, Anna Gunn, Aaron Paul, Dean Norris, Betsy Brandt, RJ Mitte, Bob Odenkirk, Jonathan Banks, and Giancarlo Esposito
It's entirely possible that Breaking Bad will go down in history as the most influential TV drama ever. Creator Vince Gilligan makes good on a single story arc over the course of five seasons: Taking chemistry teacher Walter White (Bryan Cranston) from Mr. Chips to Scarface. That arc tracks, but along the way we get an engaging, twisty, character-rich story that can vacillate between deeply emotional and edge-of-your-seat thrilling. The show begins with the mild-mannered White receiving a terminal cancer diagnosis and opting to go into the crystal meth trade to put together some money to leave behind to his family. But as the story wears on and obstacles arise, Walter White morphs into something far more dangerous and terrifying—or was it always there, bubbling under the surface? – Adam Chitwood
Schitt's Creek
Image via PopTV
Created by: Daniel Levy and Eugene Levy
Cast: Eugene Levy, Catherine O'Hara, Daniel Levy, Annie Murphy, Emily Hampshire, Chris Elliott, and Jenn Robertson
Imagine a less cynical Arrested Development crossed with an inverted Beverly Hillbillies, and you're close to Schitt's Creek—one of the most joyful shows on all of television. The Canadian sitcom tells the story of a wealthy family who loses everything when they're defrauded by their business manager. The only thing they do own is a tiny, backwoods town the patriarch (Eugene Levy) bought for his son (Daniel Levy) as a joke gift back in 1991, and they're then forced to move there and live out of a motel. They slowly begin to accept their new lives and even love their new town, despite their many, many quirks. The comedy is delightful, anchored by a phenomenal performance from Catherine O'Hara as the family matriarch, a former soap actress in denial about her social status. It's also a delightfully forward-thinking series, as the son's pansexuality is met not with scorn or judgment, but with full loving embrace. Hilarious, witty, and oh-so-sweet, Schitt's Creek is the perfect show for when you need a pick-me-up. – Adam Chitwood
Maniac
Image via Netflix
Created by: Patrick Somerville
Cast: Emma Stone, Jonah Hill, Justin Theroux, Sally Field, Sonoya Mizuno, Gabriel Byrne, Julia Garner and Billy Magnussen
The limited series Maniac is unlike anything else on television, made all the better by the fact that True Detective and Bond 25 helmer Cary Fukunaga directed all 10 episodes. The series takes place in a slightly more advanced version of Earth in which two depressed and despondent individuals—played by Emma Stone and Jonah Hill—take part in a mind-bending pharmaceutical trial meant to cure them of their ills. The trial sees them mentally living out various different fantasies and scenarios, which then gives Fukunaga the opportunity to traffic in various genres as Stone and Hill play different versions of themselves in everything from a Coen Brothers-esque crime story to a Lord of the Rings-like fantasy world. It's admittedly a little uneven, but the performances are fantastic and it's a truly unique spin on a sci-fi drama. – Adam Chitwood
The Great British Baking Show
If only all reality TV was this good. Rather than stuff the competition with people who "aren't here to make friends" and cut each others throats for a cash prize, The Great British Baking Show is all about people being nice to each other as they attempt various baking challenges to win the title of Britain's best amateur baker. With the help of charming lead hosts Mel Giedroyc and Sue Perkins and thoughtful judges Mary Berry and Paul Hollywood, there's plenty of humor and a surprising level of intensity as you anxiously hope the contestants' baked goods can come to fruition. My fiancée introduced me to this show, and while I was hesitant at first, I'm obsessed with it now. Try not to devour the series all at once. – Matt Goldberg
GLOW
Created by: Liz Flahive and Carly Mensch
Cast: Alison Brie, Betty Gilpin, Sydelle Noel, Brittney Young, Marc Maron, Britt Baron, Kate Nash, Gayle Rankin, Kia Stevens, Jackie Tohn, and Chris Lowell
The Netflix original series GLOW has one of the more original premises in recent TV history: It chronicles the life of a fledgling professional wrestling promotion called the Gorgeous Ladies of Wrestling, as various aspiring actresses and generally women down on their luck audition and agree to take a stab at a wholly new field. Marc Maron plays the schlock B-movie director tasked with turning GLOW into a show, Alison Brie plays a theater nerd and aspiring actress taking it all way too seriously, and Betty Gilpin plays Brie's former friend and soap opera star who becomes the centerpiece of the wrestling event. Season 1 is delightful, but Season 2 is one of the best seasons of a Netflix TV show ever made. It's purely joyous, focused, character-rich, and wildly entertaining, and did I mention the bangin' 80s soundtrack? – Adam Chitwood
Mad Men
Created By: Matthew Weiner
Cast: Jon Hamm, January Jones, Elisabeth Moss, John Slattery, Vincent Kartheiser, Christina Hendricks, Robert Morse, Kiernan Shipka, Jared Harris, Rich Sommer, and Aaron Staton
Despite a somewhat puzzling "falling out of favor" with the Emmys in its later years, Mad Men remains one of the best shows to ever air on television. That it wrapped up with a near-perfect series finale makes the watch that much sweeter, but while creator Matthew Weiner was certainly dealing with serialized storytelling, he took a cue from his prior employment on The Sopranos by tackling much of Mad Men's episodes like short novels unto themselves. Character is king in Mad Men, and sometimes that means we don't necessarily need to focus on all the characters in a given episode. Weiner's fondness for time jumps not only between seasons but also between episodes allowed the full thematic weight of each installment to sink in, untethered from connecting the dots from event to event.
Mad Men also features some of TV's best performances in history, despite a lack of acclaim from the Emmys in that department (though it did tie The West Wing's record for most Best Drama wins in a row with four). Standout episodes are too numerous to list, so I'll just say that if you've been putting off watching this new classic, stop. It's right there, waiting for you on Netflix, and you won't be disappointed. – Adam Chitwood
Russian Doll
Created by: Leslye Headland, Natasha Lyonne, and Amy Poehler
Cast: Natasha Lyonne, Greta Lee, Yul Vasquez, Charlie Barnett, and Elizabeth Ashley
Netflix's next great binge-worthy show has arrived, and it's a brash, bracing series with just the right amount of heart. Russian Doll, the propulsive new series from Natasha Lyonne, Amy Poehler, and Leslye Headland, is a brilliant tale of morality and mortality that finds an expert balance between sincerity, cutting comedy, and wild genre flourish. In the first episode, we meet Nadia (Lyonne); an acerbic, chain-smoking software designer in rockstar duds gets trapped a time loop that film fans will quickly recognize; a Groundhog Day rinse-repeat format, where the protagonist is forced to learn a life lesson to break the loop.
If you think the time-loop concept is over-familiar, Russian Doll is way ahead of you. It's a show that recognizes what it owes to Groundhog Day and tips its hat all along the way. From the release date — the series dropped on Netflix one day before the actual Groundhog Day — to the ear-worm song waiting for Nadia every time she reboots. Not "I Got You, Babe," but Harry Nilsson's absurdly peppy "Gotta Get Up."
Tightly constructed with a brief eight-episode run, each episode coming in at 30 minutes or under, Russian Doll takes a tight grip and never lets go. It moves fast and, the first few episodes especially, makes you feel like you're experiencing the insanity in real-time with Nadia. It's pure binge-watching magic; a show that's not only expertly designed to compel viewers to the next episode but invests just as much in the integrity of story and character. Try to space out the delights of Russian Doll if you can, but if you blow through all eight episodes (as I did), don't worry. Like Nadia, you'll probably just go back to the beginning and start it all over again. — Haleigh Foutch
tag: netflix , tvshows , trend , oman , omannews , information , original , series
Share This Post
YOU MAY ALSO LIKE
COMMENTS