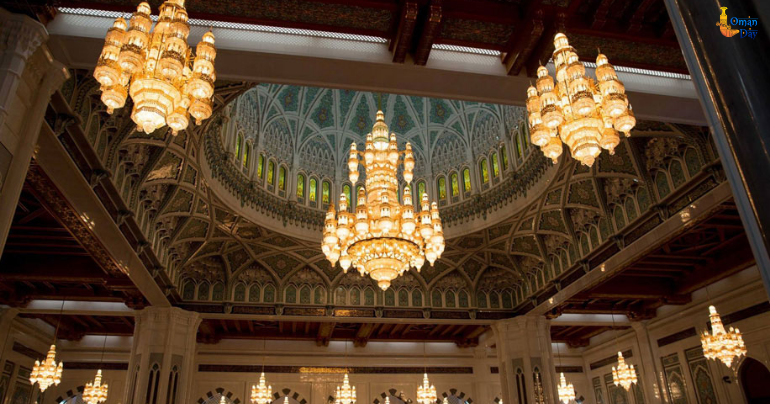 Oman Destination Wedding Itinerary will inspire plan Oman Wedding
Pallavi Mehra was a guest at a destination wedding in Oman. She shares her experience at this one-of-a-kind immersive destination wedding.
Who doesn't love destination weddings? It's the first step into matrimony for the couple and a vacation for everyone else. This summer, I flew to Muscat, Oman, for an Indian destination wedding of my friends Jeff and Leta. The couple wanted their guests to do more than just meet and greet. They planned a range of activities which allowed their friends and loved ones to discover stunning, scenic Oman. Here are some activities I enjoyed which may inspire your own destination wedding itinerary in Oman.
Day 1
Explore Muscat's Sultan Qaboos Grand Mosque
We started out by visiting the quietly imposing Sultan Qaboos Grand Mosque. It is the second-largest mosque in the world and features a beautiful prayer hall with a striking hand-loom Iranian carpet that is the second-largest one in the world. You are required to dress modestly if you visit this sacred spot and be respectful of people offering prayers. The mosque is known to be one of the most Instagram-worthy places in Oman.
Go Shopping at Mutrah Souq
The Mutrah Souq in Muscat is an old-world marketplace which is situated at Muscat's shipping port. It is one of the most vibrant souqs in the Middle East. Imagine exploring endless rows of shops showcasing dried fruits, spices, antiques, textiles, jewelry and semi-precious stones. We loved shopping in the narrow lanes and the souq was buzzing with life and colors.
Day 2
Trek in Wadi Shab
On the second day, we went on a two-hour drive from Muscat to Wadi Shab, which means 'Gorge Between Cliffs' in Arabic. We took a boat across the river, hiked through a stunning valley, then swam through azure pools to reach a hidden cave with a waterfall. It is absolutely gorgeous and one of the most rewarding hikes I have ever done.
Relish Omani cuisine
After an afternoon of physical activity, we were famished. We went to one of the locals' favorite restaurants known as Kargeen. Kargeen is an upscale eatery in Muscat with majlis-style seating which serves great Omani food. We tried out Omani Shuwa which is a slow-roasted lamb recipe that typically takes several days to prepare. It is also considered Oman's national dish. Other noteworthy items served here were Arabic Shawarma and Pistachio Cake.
Day 3
Go Dolphin Spotting at Marina Bandar
We drove to Marina Bandar (a 30-minute drive from Muscat) and cruised the Persian Gulf alongside dozens of dolphins. Seeing the playful dolphins against Oman's picturesque coastline was a sight to behold. We got off at a private beach for a day of partying, snorkeling and watersports.
Dress Up for Drama at the Royal Opera House
The day wasn't over yet. We dressed up to attend an Omani performance at Muscat's Royal Opera House – a distinctively elegant building that has seen some of the most famous names in opera and ballet perform here. There's a sociable ambiance at the restaurants and coffee shops outside the Royal Opera House, and I enjoyed window-shopping at the opulent Opera Galleria.
Day 4
Go 'Glamping' in the Wahiba Sands
Wahiba Sands, located about three hours from Muscat, is a virtually uninhabited swathe of a desert with towering sand dunes as far as you can see. The couple had set us up in 'glamping' tents for the night. We enjoyed a delicious Omani lunch, local performances, and camel rides. It was an incredible experience to explore the desert and sleep under the starry sky.
Day 5
Merrymaking at Mehendi
The final day began with a colorful mehendi at the groom's home in Muscat. It was a lovely afternoon spent dancing, eating delectable shawarma and celebrating the couple.
Wedding and Cocktails at a Golf Course
The finale of the five days of celebrations was an exquisite wedding ceremony and cocktail that took place at a beautiful golf course in Muscat.
tag: destinationwedding , wedding , omanwedding , omanupdate , inspiration , plan , dreams , muscat , mosque
Share This Post
YOU MAY ALSO LIKE
COMMENTS