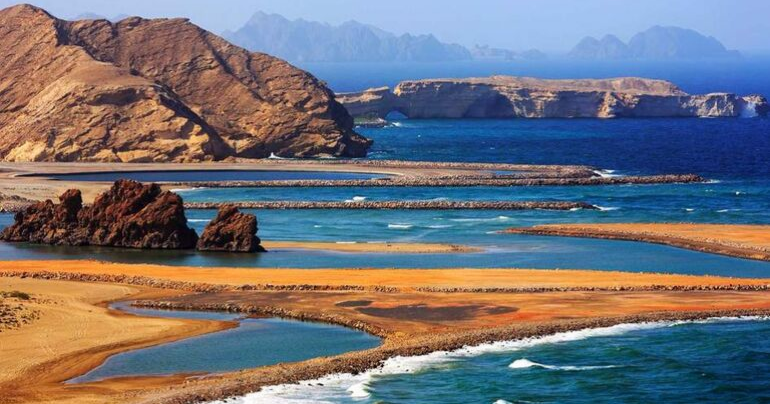 Serenity at Yiti beach
If Oman is a hidden gem for tourists and travellers, then Yiti beach is surely one of the finest facets of this jewel. Accessible by a steeply sloping road that would otherwise be obscure if not for the sign that points to the beach, Yiti is unlike the other places where the surf meets the sand in the Sultanate.

While the sand itself is of a darker and coarser nature than that found on other beaches in Oman, the beach alone is not the only place to create fond memories on your trip there.

The twisting, turning mountain passes, for example, that take you there, crossing little hamlets outside Muscat proper as they do so, are truly an example of symbiosis between human architecture and natural wonders.



These settlements also offer the perfect rest stop for those who are looking to stretch their legs, as well as soak up a bit more of the local culture and experience some more of its history. Before the advances of modern technology, the long, winding mountain paths were defended by fortresses and watch towers placed at regular intervals.
It is also a good spot to grab a karak tea and a snack at one of the many cafeterias dotted on the road to Yiti. They serve both traditional Arab finger foods such as falafel and mandazi – little triangles of fried bread that came to Oman from Africa – as well as Arabic salads and foul – a popular snack of mashed kidney beans that is eaten with crispy unleavened bread or rakhal.
According to the Ministry of Tourism, "The Yiti Beach, located beyond the village of Yiti, is a small beach – about one kilometre long – that can be easily reached by car. Frequented by locals as well as tourists, it is a great spot to enjoy barbecues, camping, and fishing. Jagged rocks formed by sea salt winds and waves stick out of the Gulf of Oman creating the sheltered bay of Yiti Beach. Just 28-kilometres from the centre of Muscat, the beach is known as a place of solitude and relaxation – an escape from the hectic city."


The ministry added, "The sand takes on an orange hue and the water changes to a deeper blue as the sun sets and the light changes. Lay on the rocks overlooking the beach at twilight or find an area along the strip of soft sand. The weekends bring revellers to the area, enjoying the sunshine and swimming with music and drinks, long into the evening, with some even sticking it out and camping overnight."
tag: oman , tourism , yitibeach
Share This Post
YOU MAY ALSO LIKE
COMMENTS