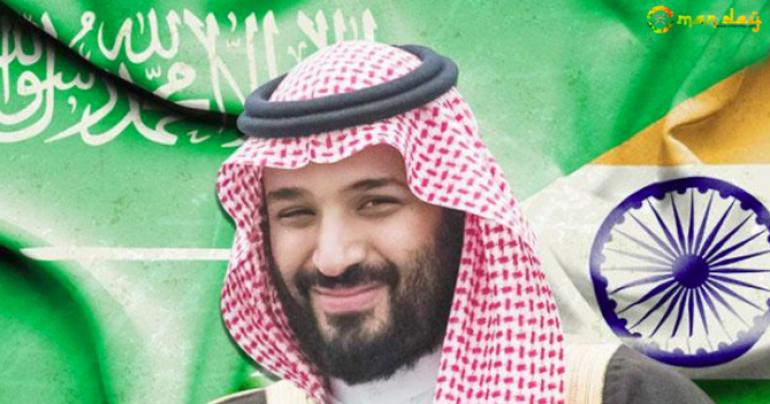 Blow to Indian Economy as Expats Face Job Restrictions in Saudi
Expatriates working in the Kingdom of Saudi Arabia will now be quite worrisome with current and future job prospects at stake. Starting from September 2018, expatriates in Saudi Arabia will be facing new restrictions in various jobs and activities. The announcement in Arabic, posted on the Ministry of Labour and Social Development (MLSD) official website, has said that the expatriates would be barred from 12 occupations and activities. The new promulgation will be implemented later in 2018.
'Saudization' of Industries
The list of occupations and activities to be off-limits for expatriates would be as follows:
Sales jobs in four categories have been nationalised. These include home kitchenware; office and home furniture; men's accessories, children's clothes and ready-made garments; and motorcycles and cars. This will take effect from 11 September 2018. The rules regarding the sale of eyewear, watches, electric appliances and electronics are also being changed, and would be extended from 9 November.
According to the statement, a committee would be formed comprising members from the Ministry of Labour and Social Development, the Human Resources Fund (Hadaf) and Social Development Bank. The committee has been tasked with the development of a programme that would ultimately nationalise jobs in the respective industries coming under the provisions of the new regulations.
Currently, several industries are being fully 'Saudi-zed'. The labour ministry has even reported success in sectors like gold shops and telecoms retail. Already, many Saudis had been gainfully engaged in these 12 occupations and activities. However, now with job reservations in these sectors for Saudi nationals, it is hoped that Saudization targets would be expeditiously reached within the set timeframe.
Job Scenario in Saudi Arabia
With the Middle East in turmoil and Saudi Arabia vigorously trying to move away from hugely dependent oil economy, the kingdom will cease to be the El Dorado for expatriates in future. This news is surely not good for expatriates as they will have to look for new job opportunities in other countries.
There are growing numbers of Saudi women who have been seeking employment. The statistics reveal that even the unemployment rate among Saudi women was 32.7 percent in Q3. While for Saudi men, the unemployment rate was 7.4 percent.
Popular Saudi daily Okaz had in 2017 published official figures procured from Interior Ministry's National Information Center. The report said that a total of 11,119,370 expatriates are employed in the private sector. These expatriates were accompanied by 2,221,551 family members, thus totaling to 13,340,921.
The majority of expatriates, 10,976,854 in number, were aged between 20 and 64. Quite surprisingly though, more than 3,30,000 expatriate working in the kingdom were aged above 60 during H1 2017, whereas only 9,646 expatriates were less than 20-years-old. The total population of Saudi Arabia is currently 31,742,308, according to the General Authority for Statistics.
Roadmap for Saudi Arabia
The young, suave, articulate and newly-appointed Crown Prince Mohammed bin Salman bin Abdulaziz is also conscious of this fact and wants to keep Saudi nationals, particularly youth, happy in every possible way. He is even going overboard and has angered the powerful clergy. The Crown Prince has embarked on an ambitious programme and formulated Vision 2030, constituting a roadmap for Saudi Arabia in order to fulfill its development and economy objectives for next 15 years, and significantly lessen its dependence on oil economy.
The crown prince's modernisation drive comes despite stiff resistance from conservatives and powerful religious police 'Mutawa', who want that Islamic Sharia remains in place in the Wahhabi kingdom, and is strictly against allowing women to work and mixing with males, in various sectors including supermarkets.
Economic Empowerment of Women
The drive to empower Saudi women economically has become successful in recent times. There has been tremendous increase in the number of women employed in the private sector. In the last four years, the Saudi women employment figures has shown an astounding increase of 130 percent, according to a study by the Ministry of Labour and Social Development in March 2017.
The labour ministry has embarked on an ambitious program which will see the increase of the percentage of women to 28 percent in the total Saudi workforce by 2020. The ministry has launched many projects under the National Transformation Programme 2020. One such project has been designed to allow women to work from the comforts of their home. It is hoped that this project would create 1,41,000 jobs for women.
Future of Expatriates and Indian Economy
The Saudi government's decision has already put stress on the Indian economy, which is currently in bad shape. Thousands of Indian expatriates have already started sending their families back home because of the huge increase in 'Expatriate Dependent Fee' for each family, which has now increased to 1,200 Riyals from 100 Riyals. This has come into effect from 1 July 2017.
Saudi Arabia is the biggest employer of Indians than anywhere in the world. Presently, an estimated 30 lakh Indians are gainfully employed in the kingdom, the largest segment being Keralites. The tax is going to increase further and the fee to be doubled in 2018. According to the labour ministry, the 'Expatriate Dependent Fee' for each family would be 4,800 Riyals by 2020. The government hopes to generate 65 billion Riyals with this family tax by 2020.
The family tax has already hit a sizeable section of Indian expatriates in the kingdom, with the low-income expatriates being the worst affected, and all this due to Nitaqat nationalisation programme.
(The writer is a New Delhi-based journalist and Founder-Editor of IndianMuslimObserver.com. This is an opinion piece and the views expressed above are the author's own. The Quint neither endorses nor is responsible for them.)
(The Quint, in association with BitGiving, has launched a crowdfunding campaign for an 8-month-old who was raped in Delhi on 28 January 2018. The baby girl, who we will refer to as 'Chhutki', was allegedly raped by her 28-year-old cousin when her parents were away. She has been discharged from AIIMS hospital after undergoing three surgeries, but needs more medical treatment in order to heal completely. Her parents hail from a low-income group and have stopped going to work so that they can take care of the baby. You can help cover Chhutki's medical expenses and secure her future. Every little bit counts. Click here to donate.)
tag: international-news , business
Share This Post
YOU MAY ALSO LIKE
COMMENTS