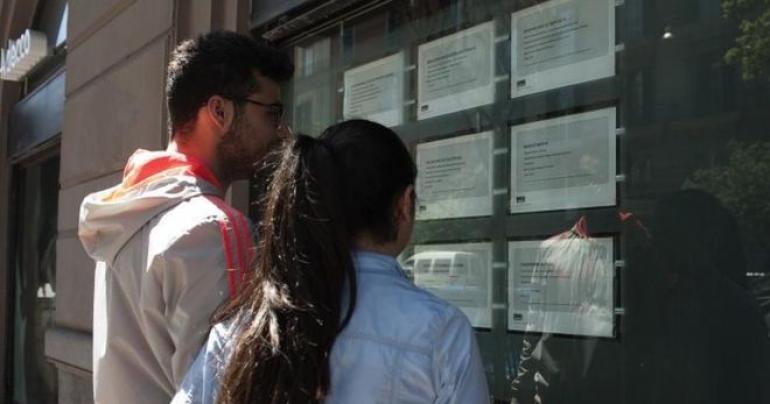 Eurozone unemployment rate falls to 9.1%
The unemployment rate in the eurozone has fallen to its lowest since February 2009, according to the latest official figures.
The rate dropped to 9.1% last month, from a downwardly revised 9.2% in May.
Separately, inflation remained unchanged in July at 1.3%, according to a preliminary estimate from Eurostat, the European Union's statistics office.
However, core inflation, which excludes unprocessed food and energy prices, rose to 1.3% from 1.2% in June.
Inflation in the 19-nation bloc still remains well below the European Central Bank's target of close to, but below, 2%.
Unemployment fell in all 19 eurozone member countries except Estonia.
The lowest unemployment rates in June 2017 were in Germany at 3.8% and Malta at 4.1%.
Greece has the highest rate of unemployment in the eurozone at 21.7%, although those figures refer to April. There were no new figures recorded for Greece in June.
The country with the second highest unemployment rate is Spain, which saw unemployment rate fall from 19.9% in June 2016 to 17.1% last month.
tag: international-news , business
Share This Post
YOU MAY ALSO LIKE
COMMENTS