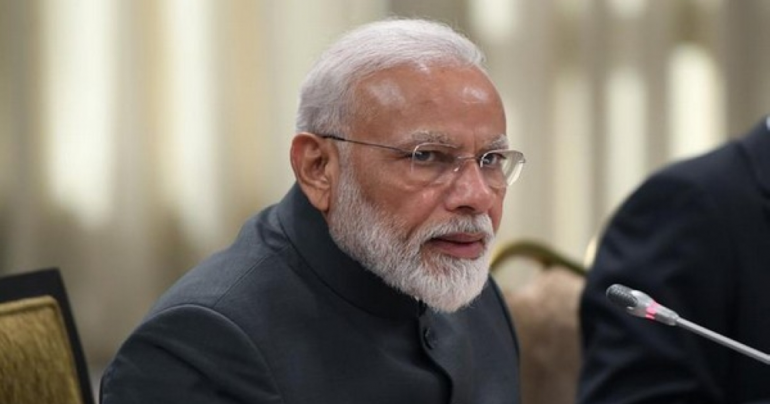 Modi addresses nation on govt decision to amend Article 370
In his maiden speech to the nation post his government's decision to amend Article 370 and 35A on Thursday, Indian Prime Minister Narendra Modi said that the article was responsible for the slow pace of development in the erstwhile state.

During his speech, the Prime Minister reiterated his government's stance that J&K will not remain an union territory forever, and will be reinstated to statehood once situation return to normal. He said that the people of J&K will soon be able to elect their representatives, like before.

"I assure the people of J&K that things will return to normalcy," PM Modi said in his address to the nation.

He also said that: "Article 370 and Article 35A had only given terrorism, separatism, nepotism and massive corruptions; these Articles have been used as a weapon by Pakistan, killing at least 42,000 people"
Earlier this week, the J&K Reorganisation Bill was passed in both India's lower house — the Lok Sabha — and the upper house, the Rajya Sabha. The new bill seeks to divide the state of Jammu and Kashmir in two Union Territories -- that of Ladakh and of J&K.

During his speech, Modi also wished everyone on the occasion of Eid.

"I congratulate the people on the occasion of Eid. The government is trying to ensure that the people of J&K face no difficulties in celebrating Eid," PM Modi said.

PM Modi was supposed to address the nation on Wednesday, but the event was re-scheduled owing to the sudden demise of former minister of external affairs Sushma Swaraj on Tuesday.

Meanwhile, Pakistan on Wednesday downgraded diplomatic relations with India. It also expelled the Indian High Commissioner and suspended bilateral trade with New Delhi.
tag: internationalnews , india , modi , article370
Share This Post
YOU MAY ALSO LIKE
COMMENTS