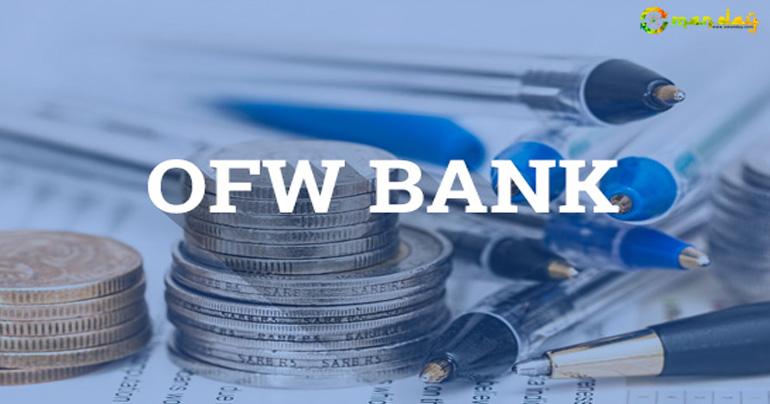 New OFW bank to offer expat workers investment, financing opportunities
Expatriate Filipino workers will soon find it easier to invest in the country's booming capital markets via a new bank designed to cater to the needs of the estimated 10 million-strong dollar-rich group.
In a press statement, Finance Secretary Carlos Dominguez III said Thursday's launch of the Overseas Filipino Bank (OFB)—the fulfillment of a campaign promise made by President Duterte—would open to this sector financial opportunities previously available only to more financially-savvy investors.
"The Landbank and the Bureau of the Treasury are exploring ways of mobilizing the savings of overseas-based Filipinos for them to invest in the country's capital markets," he said, adding that the financial institution would also provide financing to allow returning workers to build homes or start businesses.
The OFB was created through the combined efforts of the Department of Finance (DOF) and the Land Bank of the Philippines (Landbank).
All obstacles to the opening of the bank have now been removed following last week's approval by the Philippine Competition Commission (PCC) of the acquisition of Postal Savings Bank (Postbank), which in turn would be converted into this financial institution for overseas Filipinos, Dominguez said.
"It's just a matter of the administrative integration of the bank. It's an administrative thing and all the approvals have been cleared away for the acquisition," Dominguez said. "You know, we are just fulfilling [President Duterte's] campaign promise one by one. First, tax reform, then this new bank."
The go-signal given on Jan. 11 by the PCC for Landbank to acquire Postbank followed an approval last December by the Monetary Board.
In September last year, the President issued Executive Order No. 44 ordering the Philippine Postal Corporation and the Bureau of the Treasury to transfer their Postbank shares to Landbank at zero value.
The OFB was previously conceptualized as a bank catering exclusively to the needs of overseas Filipino workers but was later expanded by Dominguez to provide services to all foreign-based Filipinos to make it more inclusive, in keeping with the government's financial inclusion agenda.
Dominguez added the conversion of Postbank into the OFB also saved it from bankruptcy.
He said the DOF and Landbank were also planning to secure licenses in other countries with large concentrations of overseas Filipinos so they would be given access to financial advisory services.
tag: international-news , business
Share This Post
YOU MAY ALSO LIKE
COMMENTS