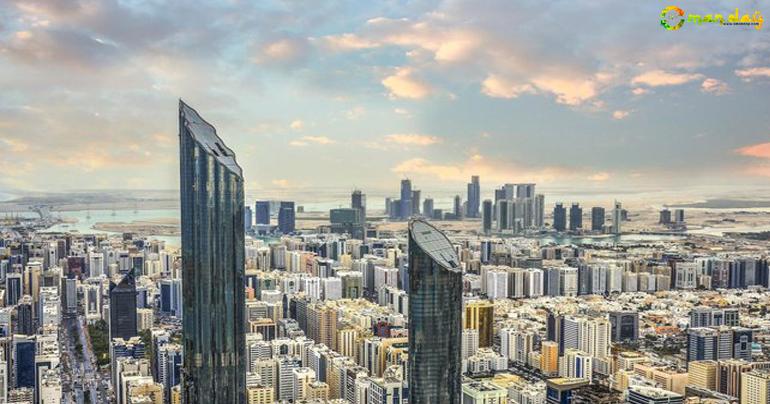 No New Year cheer for UAE property market
It is that time of year when the Gulf's plethora of real estate pundits look into their crystal balls to see what the future might hold.
Last year was a particularly difficult for the region as it contended with weak oil prices, political tensions and volatile investor sentiment. The introduction of value-added tax in Saudi Arabia and the UAE from 2018 will inject yet more short-term uncertainty into the market, some commentators have said.
However, as the global price of crude picks up, the economic growth prospects of the region's oil-exporting countries are projected to improve in 2018.
The latest IMF forecast for 2018 expects Gulf gross domestic product (GDP) growth to rebound to 3.3 percent, largely driven by a turnaround in the UAE, Saudi Arabia and Kuwait.
But whether this new economic confidence filters into the real estate market remains to be seen — with further declines forecast in the UAE's two main property markets, Abu Dhabi and Dubai. Arab News takes a look at how the two markets are looking this year.
Dubai: A mixed bag with hopes of a "bottoming out" in 2018
According to a report by property consultancy Cluttons, the three years up until winter 2017 were "very challenging" for Dubai's residential market, with capital values dropping by 16.6 percent. Residential values were estimated to end 2017 down 5 to 7 percent on 2016 numbers, the consultancy said.
"The introduction of Federal Mortgage Caps and the collapse in oil prices during 2014 have been key catalysts in shaping the market over the last 36 months, alongside the deteriorating global geopolitical backdrop, which also spooked investors," Cluttons said in a report.
Around 40,000 more residential units will be completed in Dubai in 2018, according to the Property Monitor Supply Tracker. This may put further pressure on rent and sales prices, in particular the secondary market, analysts have said.
According to Cluttons, 2018 still has the potential for values to start "bottoming out" in the second half of the year, but much will depend on the yet-to-materialize "Expo 2020 effect," the strength of the US dollar and a slowing in both the rate of delivery and type of new residential schemes announced, with "affordable" housing being key to helping the market stabilize.
"On balance, we expect values to decline by an average of 3 percent to 5 percent (in 2018)," Cluttons said. "The rental market is expected to mirror the performance of capital values in 2018."
According to Cluttons, low-end apartments and villas encompassing the city's most affordable locations such as International City, IMPZ, Discovery Gardens, Jumeirah, Sports City and JLT, collectively registered no change in average rents in the third quarter of 2017, highlighting "the potential depth of demand for more affordable rental accommodation going into 2018."
Syed Wajih, a property consultant at Better Homes Dubai, told Arab News: "This is a temporary dip and it's the best time to buy. The prices are low because of the oil price, VAT uncertainty and uncertain sentiment, but there is a lot of movement now because of the low prices."
...[ Continue to next page ]
tag: international-news , business
Share This Post
YOU MAY ALSO LIKE
COMMENTS