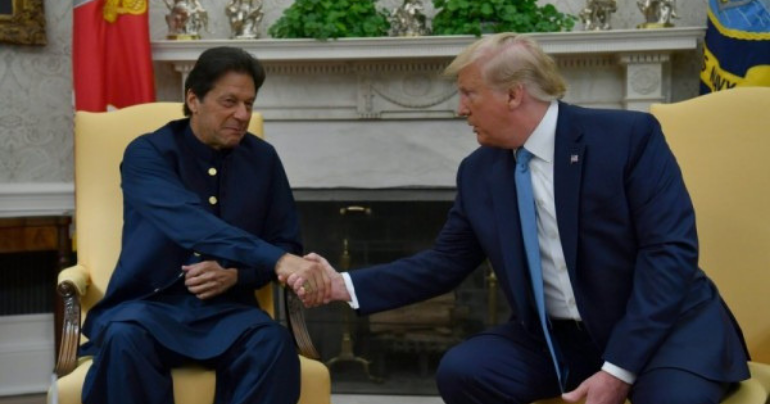 Pak PM Imran Khan meets Donald Trump
Pakistan Prime Minister Imran Khan met US President Donald Trump at the White House on Monday.

Trump welcomed Khan at the White House for his first one-on-one meeting between the two leaders. This is Khan's first meeting with Trump since he came to power.

Khan is on a three-day trip to the United States. During his visit, Khan is said to be meeting Trump twice. Once for a short duration and once for an extended period where the two leaders are to discuss an array of topics including the mercurial Indo-Pak ties.

On the meeting between the two leaders, Pakistan Foreign Minister Shah Mahmood Qureshi said, "White House tour will give them more time to mingle and chat."
Imran Khan went to the meeting after addressing a massive crowd in a community event in Washington's Capital One Arena on Sunday.

Thousands of Pakistanis, living in the United States and Canada, came in huge numbers to welcome Imran Khan, making it the biggest community meeting by any prime minister of the country.

"Unlike previous leaders, I am not here to ask for any favours from the US president. Neither am I here to request for anything. I will talk to Donald Trump on bilateral terms. I will not embarrass you [Pakistanis] like previous leaders did," Imran Khan said, addressing the event.
tag: internationalnews , business , imrankhan , donaldtrump
Share This Post
YOU MAY ALSO LIKE
COMMENTS