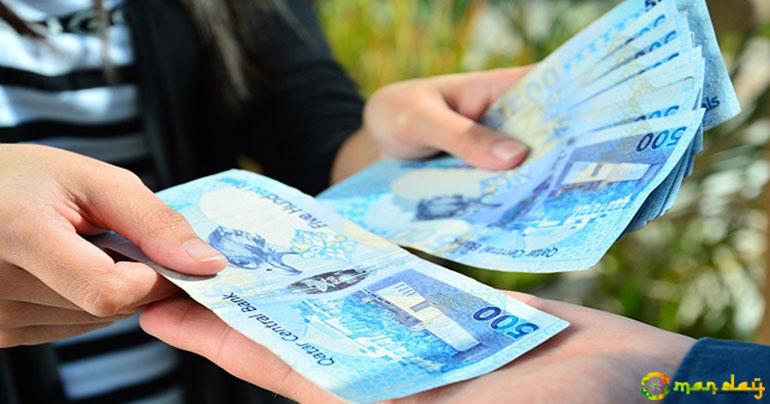 Salary Gap Between Nationalities In The GCC Revealed
There's been rumours for a while, but now a new survey has confirmed that the wage you command depends not only on your experience, but also your nationality.
The GCC 2016 Salary Survey, conducted by Gulf Business, has been revealed, and while it was no surprise to see wages have taken a hammering due to low oil prices, what was shocking was the major discrepancies in salary packages between Arab, Western and Asian expats.
The survey, which looked into the salaries of senior management, provided a breakdown of the differences in wage according to nationalities. For example an Asian executive PA will receive an average monthly salary of Dhs13,784, while an Arab executive PA will be paid Dhs20,410 and a Western PA can pull in Dhs20,741.
According to the 2016 Salary Survey the "racial pay divide" saw 28.9 per cent of Westerners getting paid more than Asians. It also revealed that Westerners' salaries were 4.67 per cent higher than Arabs.
Meanwhile, the average monthly salaries (for senior roles) are stated as: Asians Dhs33,904, Arabs Dhs43,293 and Westerners Dhs45,360. That's a big difference for people that supposedly have the same experience. Who knew the passport you carry was responsible for how much you get paid?
However, one thing that is consistent across all nationalities is the reduced chance of getting a pay rise in 2016. In fact, the survey revealed that wages have decreased in 2016, with Asians seeing a three per cent decline and Westerners seeing a one per cent drop. That said, Arabs saw their average wage increase by 1.28 per cent.
According to Ian Giullianotti, director of recruitment consultancy Nadia, the salary decreases aren't just about where you come from, but also which country you work in. He told Gulf Business: "If I were to name three places where there wouldn't be substantial pay rises it would be Oman, Kuwait and Bahrain."
However, those looking to make a little extra cash should head over to Saudi Arabia, with Asians earning an average of Dhs39,759, while Arabs pull in a monthly average of Dhs49,202 and Westerners get Dhs52,144. The lowest average salaries are in Oman at around Dhs35,892.
Below we list the monthly average salaries for Asian, Arab and Western expatriate employees across the Gulf. Information provided by Gulf Business, acquired from Nadia and Charterhouse.
Average salary of an Asian expat living in the Gulf in US$
...[ Continue to next page ]
tag: international-news , business
Share This Post
YOU MAY ALSO LIKE
COMMENTS