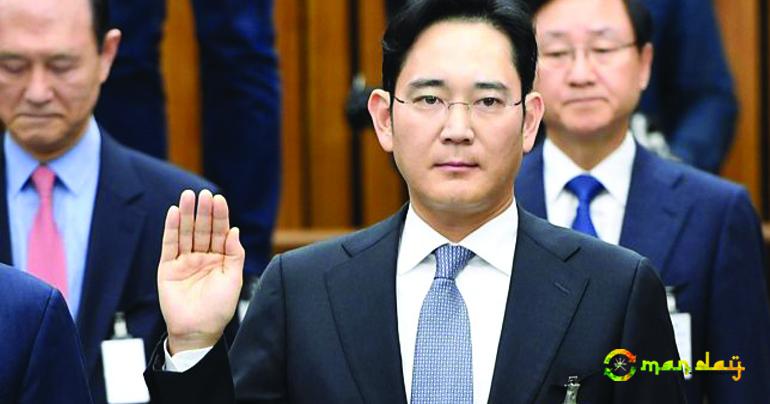 Samsung heir Lee Jae-yong faces verdict in his bribery trial
A court in Seoul is set to decide whether the billionaire heir-apparent of the Samsung conglomerate will be jailed for corruption.
Lee Jae-yong is facing accusations of bribery linked to a scandal that triggered the impeachment of South Korea's former president.
Prosecutors are asking for a 12-year jail sentence. He denies all charges.
The case has gripped the public amid growing anger against South Korea's biggest companies, known as chaebols.
Why is he on trial?
Mr Lee, also known as Jay Y Lee, has been detained since February on a string of corruption charges including bribery, embezzlement and hiding assets overseas.
He stands accused of giving donations worth 41bn won ($36m; £29m) to non-profit foundations operated by Choi Soon-sil, a friend of South Korea's former President Park Geun-hye, in return for political favours.
The 49-year-old had been standing in as chairman for his ill father, Lee Kun-hee, who suffered a heart attack and slipped into a coma in 2014.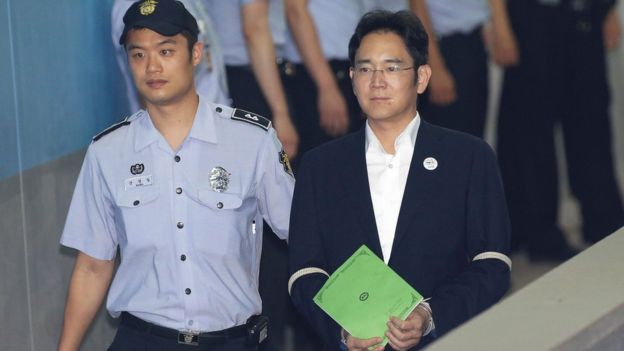 (Image caption: Lee Jae-yong could be jailed for charges including bribery)
Prosecutors alleged that the donations were made to Ms Park's confidante to win government support for a big restructuring of Samsung that would strengthen Mr Lee's control over Samsung Electronics.
...[ Continue to next page ]
tag: international-news , business
Share This Post
YOU MAY ALSO LIKE
COMMENTS