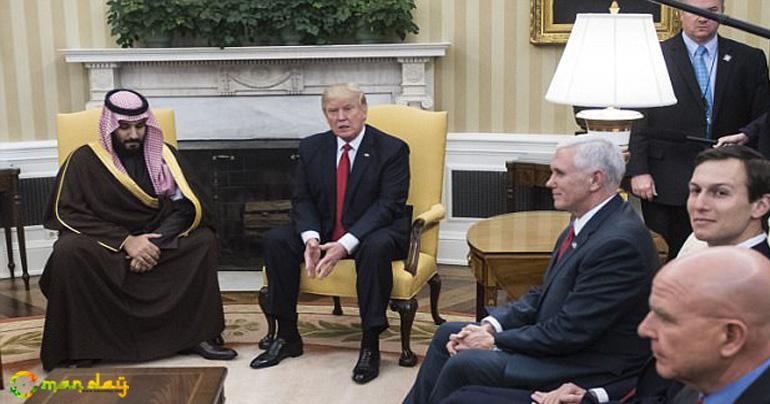 Saudi crown prince boasts he has Trump's backing to torture princes and seize their wealth as he sends billionaire Twitter owner to prison in 'anti-corruption' probe
>> Saudi Crown prince Mohammed bin Salman is boasting to associates that Trump backs his dramatic 'anti-corruption' crackdown in Saudi Arabia
>> Others see his roundup of 11 princes, some of the billionaires, and businessmen as a palace coup to secure his position as kingdom's de facto leader
>> Source tells DailyMail.com the prince known as MBS has said Trump backs seizing their assets as long as those in the U.S. do not leave the country
>> Michael Wolff's explosive book 'Fire and Fury' revealed that when MBS became crown prince Trump boasted he and Jared Kushner had 'their man on top'
>> MBS and Kushner have met repeatedly and stayed up until 4:00 a.m. talking just days before the November 4 roundup
>> Highest-profile detainee is Prince Alwaleed bin Talal, investor in Twitter, Snap, Lyft and Citigroup who had been a critic of Donald Trump
The Crown Prince of Saudi Arabia has boasted that he had the backing of President Donald Trump for his November 'coup,' a source in the country has told DailyMail.com.
Prince Mohammed bin Salman, now the de facto ruler of Saudi Arabia, told his close aides that Trump had given his explicit support for a power grab, which involved the arrests of 11 princes and hundreds of officials and businessmen in midnight raids across the kingdom.
A source close to the Saudi leader, known by his initials MBS, told DailyMail.com that Salman 'bragged' about his cozy relationship with the U.S. president and his son-in-law, Jared Kushner, claiming that the president backed Salman's takeover.
The claim closely matches an insider account in Michael Wolff's explosive book 'Fire and Fury' that the president told his friends, 'We've put our man on top!' – implying that he and Kushner had engineered the Saudi coup.
Imprisoned in luxury: This picture, obtained by DailyMail.com in the days after the round-up, shows how 11 princes and billionaires being held in the Riyadh Ritz Carton. They have now reportedly been moved to a real prison
Our man on the throne: Mohammed bin Salman was only deputy crown prince when he met President Donald Trump, Jared Kushner, and other officials including chief economic adviser Gary Cohn in Saudi Arabia in May. When he become crown prince, Trump boasted he was 'our man'
...[ Continue to next page ]
tag: international-news , business
Share This Post
YOU MAY ALSO LIKE
COMMENTS