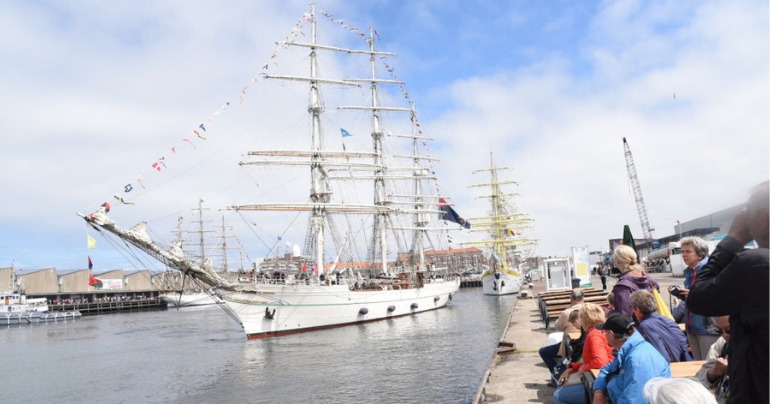 Shabab Oman ll arrives in The Netherlands
The Royal Navy of Oman's yacht, the Shabab Oman Il, has arrived for its seventh port call, docking at the Scheveningen port in The Netherlands

The visit comes as a part of the fourth international voyage of the Shabab Oman ll, titled 'Masts of Glory and Peace' which includes visits to 17 ports across 12 nations as part of its friendship tour.

During its stay in the Netherlands, Shabab Oman ll will participate in the Freedom Festival of sailing which will run from the 20th to the 23rd of this month.

At its last destination, Shabab Oman II docked at the French port city of Rouen to participate in the Armada Festival where it welcomed more than 100,000 guests within 10 days.
tag: shabab-oman-il , the-royal-navy-of-omans-yach , arrives- , netherlands
Share This Post
YOU MAY ALSO LIKE
COMMENTS