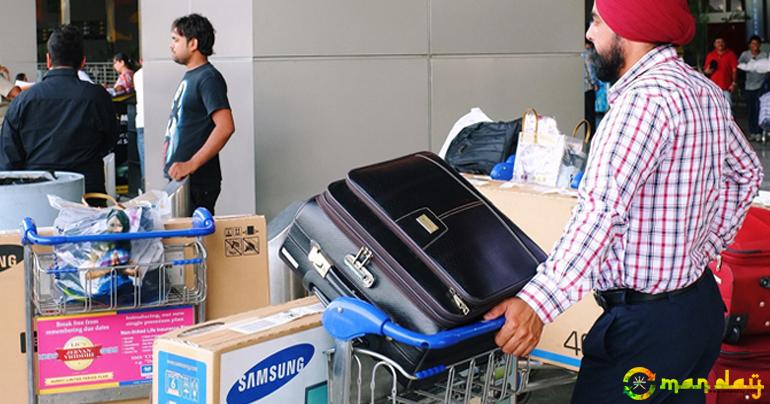 The Limit of Duty free Gold indians can carry through their Airports
According to the geographical area, India is counted as the third largest country and its territory spreads up to 3,287,263 km². Besides the geographical area, India is also ranked second among the most populated countries in Asia.
India is very famous for gold and considered as the topmost gold consumer worldwide. Due to many gold consumers from India, India enjoys 10th position among the top 10 gold consumer countries globally which reserves the most gold in their central banks.
Indians always admire this precious metal and therefore Indian expatriates living abroad love to purchase gold. Besides Indian's passion towards gold, purchasing of Gold itself is considered as a good investment.
Historically, gold always plays a vital role in the economies of many nations and was considered a universal currency in past. Due to its recognized market value, worldwide, Gold possesses strong position globally.
Most the people have a perception that Indians are crazy about Gold, especially Indian women. Even in their religious festivals and weddings, women wear heavy gold ornaments which give the message that gold is a mandatory part of their events.
Besides this, the Indian Hindu calendar even has some specified auspicious days for purchasing gold like Dassera, Akshaya Tritiya, Onam, Pongal, and Diwali etc.
To keep the importance of gold, Indian Airports announced relaxation for Indian passengers who are coming back to their homeland from abroad. They set a limit of the amount of gold which Indians can carry without paying any duty.
There are some terms and conditions under which Indians can carry gold easily with no customs duty. Every Indian either man or women need to follow some rules and limitations for it.
Indians who are living abroad for more than 12 months can now carry gold ornaments without any customs duty from the Indian airports.
Male passengers can carry gold jewelry which costs up to Rupees 50,000/ while Female passengers can carry Gold ornaments worth up to Rs 100,000/.
The amount of 50,000 Rupees limit is set for male passengers which give you option of carrying about 20 grams' gold. Females are allowed 100,000 Rupees worth gold ornaments.
If a child is accompanying the passenger, aged more than a year, the child is also allowed to bring gold without any duty.
However, just gold ornaments or jewelry items are duty-free. Gold biscuits or coins are not duty-free items. Gold coins or Biscuits could be brought if the passenger stayed abroad for about six months.
Passengers who visit India less than every six months and wish to bring gold more than the defined limit, they need to pay tax duty of 10.3%.
...[ Continue to next page ]
tag: international-news , business
Share This Post
YOU MAY ALSO LIKE
COMMENTS