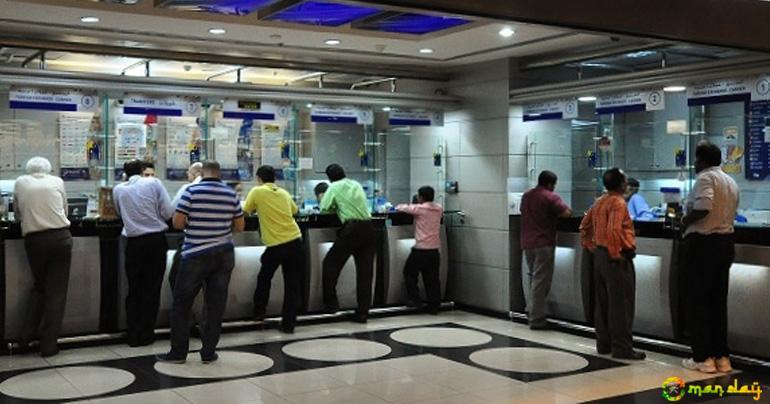 UAE biggest source of GCC remittances to Philippines in 2017
The value of remittances, or money sent home by Filipinos in the UAE to friends and family back home, grew to significant levels in 2017, thanks in part to favourable exchange rates.
Official records suggest that Filipino expats in the UAE transferred more than $2.54 billion (Dh9.3 billion) in cash remittances through banks in 2017, up by 17.8 per cent from $2.1 billion a year earlier.
The value is the highest and represents more than a third (33 per cent) of the $7.5 billion cash transferred by overseas Filipino workers (OFWs) based in the Gulf to the Philippines, making the UAE the largest source of remittances in the region, according to the data released by Bangko Sentral ng Pilipinas (BSP).
Remittances are a major economic contributor in many countries around the world, and they're mainly used by beneficiaries for household sustenance, as well as healthcare and education expenses.
However, while remittances from the UAE have remained resilient, other sources of funds within the Gulf are witnessing a decline. According to the BSP data, the UAE is one of the few GCC states where remittances are still growing, while money flows from other popular expatriate destinations such as Saudi Arabia, Kuwait and Oman are posting declines.
Cash transfers from Saudi Arabia dropped by 4.6 per cent to $2.5 billion, while those from Kuwait dipped by 5.9 per cent to $806 million.
Remittances from Oman posted the biggest decline of 16.3 per cent, bringing the total transfers down to $345 million. OFWs in Qatar sent home a total of $1.1 billion, rising by 4.9 per cent, while those in Bahrain transferred $229 million, posting the biggest jump of 30.8 per cent from a year earlier.
The figures are based on bank reports and refer only to funds coursed through banks.
Overall, Filipinos from around the world remitted a total of $31.3 billion from January to December 2017, posting a 5.3 per cent increase from the $29.7 billion recorded in the previous year and exceeding the central bank's four per cent forecast for the year.
The figure also represents 10 per cent of the Philippines' gross domestic product (GDP) and 8.3 per cent of gross national income (GNI).
"The sustained growth of remittances continued to provide support to the country's economy as a major driver of domestic demand," the central bank said in a statement.
Remittances from the Middle East went up by 3.4 per cent, driven by growth in transfers from the UAE, Qatar and Bahrain.
"By country source, the bulk of cash remittances for the year came from the US, UAE, Saudi Arabia, Singapore, Japan, United Kingdom, Qatar, Kuwait, Germany and Hong Kong. The combined remittances from these countries accounted for 80.1 per cent of total cash remittances," the BSP said.
Who sends the most money from GCC?
1.UAE
Cash remittances in 2017: $2.54 billion, higher by 17.8 per cent from 2016
...[ Continue to next page ]
tag: international-news , business
Share This Post
YOU MAY ALSO LIKE
COMMENTS