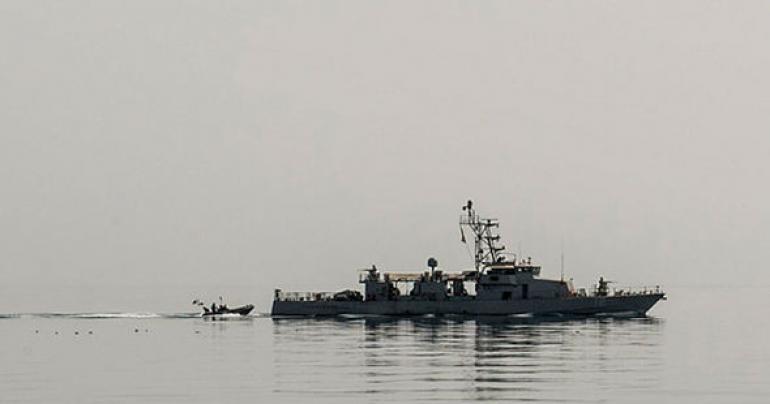 US Navy vessel opens fire on Iranian ship in Persian Gulf as war tensions mount
A US Navy patrol boat has fired shots near an Iranian ship during a tense encounter in the Persian Gulf, according to a US official.
Watch video:
The USS Thunderbolt, a Cyclone-class patrol, was involved in the incident as it took part in exercises with other vessels in the Gulf.
The official, speaking on condition of anonymity, said the Iranian naval vessel came within 150 yards (137 metres) of the Thunderbolt. The official said the Iranian vessel did not respond to radio calls, flares and warning sirens, forcing US sailors to fire the warning shots.
Iranian authorities have not yet immediately reported the incident.
The vessel appeared to be from Iran's Islamic Revolutionary Guard Corps, the official added.
The Iranian boat stopped "dead in the water" after the warning shots were fired, the US official added, and all vessels in the immediate vicinity left the area.
This is not the first "unsafe or unprofessional" encounter between US and Iranian ships in the region - in fact, the US Navy recorded 58 dangerous instances in 2015 and 2016.
USS Thunderbolt: the ship that fired on Iranian boat
In one of the worst instances last year, 10 US sailors were captured and held overnight by Iranian forces.
Images later emerged showing the sailors on their knees with their hands on their heads.
This latest incident will raise fears about the possibility of conflict between the two nations, with relations already hostile.
Last year, Washington lifted sanctions on Tehran as part of a deal to curb the development of Iran's nuclear program.
Share This Post
YOU MAY ALSO LIKE
COMMENTS