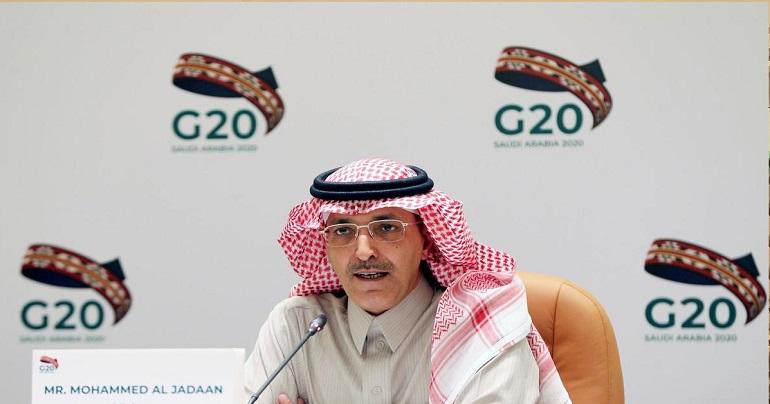 Finance minister : Saudi Arabia to increase VAT to 15% as kingdom takes measures to buttress economy
Saudi Arabia is reducing various expenditures, suspending the cost of living allowance, and increasing the value-added tax three-fold as the kingdom looks to offset the impact of the coronavirus pandemic on its economy and buttress its finances amid lower oil prices, the finance minister said.
Saudi Arabia will cancel, extend, or postpone some operational and capital expenditures for some government agencies, in addition to reducing provisions for a number of initiatives from its Vision 2030, the kingdom's economic diversification program, and major projects for the 2020 fiscal year, Mohammed Al Jadaan said, according to the state-run Saudi Press Agency.
The cost of living allowance will be discontinued as of next month and VAT will increase to 15 percent from 5 percent starting July 2020, Mr. Al Jadaan added.
The measures aim "to protect the kingdom's economy to overcome the unprecedented global corona pandemic crisis and its financial and economic repercussions with minimal damage," he said.
The Covid-19 crisis wiped at least $17 trillion (Dh62.4tn) from stock markets globally and led to governments rolling out over $8tn in stimulus packages, as global trade came to a standstill and countries went into lockdowns.
The crisis produced three economic shocks, "each of which could in itself have an extremely negative effect on the performance and stability of public finance had the government not intervened by taking measures to absorb them," the finance minister said.
tag: news , saudi-arabia , covid-19 , increase-vat-to-15
Share This Post
YOU MAY ALSO LIKE
COMMENTS