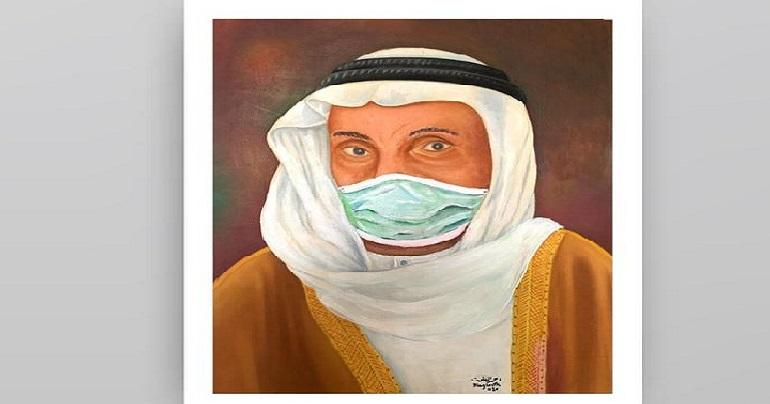 The Art of Isolation: online exhibition showcases Saudi art made in lockdown
Ozla Art has launched the first virtual exhibition in Saudi Arabia, entitled The Art of Isolation.
The show, supported by Saudi Arabia's Ministry of Culture, offers a glimpse into what professional and amateur artists from the kingdom have been creating in self-isolation.
At the time of writing, Saudi Arabia has 37,136 confirmed cases in the country. The government has established strict measures for those who violate lockdown rules, including the deployment of military police to the north-west region of Tabuk and fines for non-family gatherings of more than five people.
The exhibition's wall text reads in Arabic, "It is said that isolation can be fertile ground to cultivate as a person's artistic side and act as food for the free spirit. For this reason, we have used our isolation to show our solidarity. In the exhibition The Art of Isolation, everyone has a right to spark their creativity."
Artists include Fatimah Alnemer, who explores identity in a series of portraits of female subjects in traditional clothing set against intricate Arabesque backdrops. For his acrylic paintings, Abdulmohsen Alswailem renders Saudi Arabia's historic sites, including Old Riydah, in playful architectural forms and soft, pastel backgrounds.
As with other virtual exhibitions, visitors can browse through several sections of The Art of Isolation and zoom in on certain works.
The Art of Isolation can be viewed on ozla.art
tag: news , saudi-arabia , covid-19 , -art-of-isolation
Share This Post
YOU MAY ALSO LIKE
COMMENTS