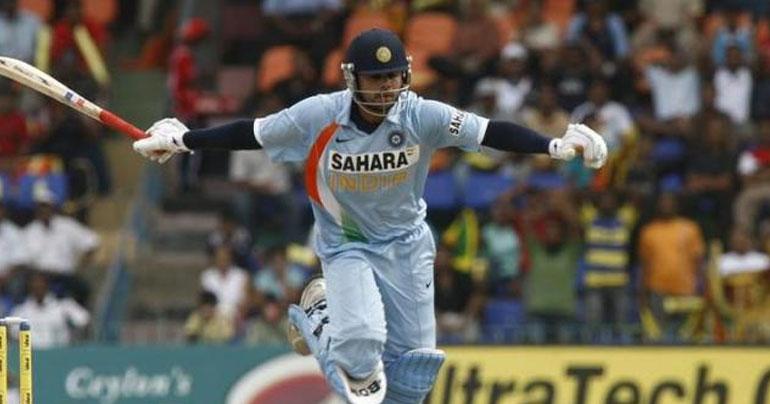 Virat Kohli recalls his first day in Team India's dressing room
Virat Kohli, the world's best batsman at the moment, was "shaking" when he was selected in the Indian cricket team for the first time in 2008.
Kohli made his international debut against Sri Lanka during an ODI at the Rangiri Dambulla International Stadium on August 18, 2008. Today he is the top batsmen in all forms of the game and is the only player currently to average over 50 in all formats.
"I clearly remember sitting with my mom and watching the news on the day of the selection meeting. My name just flashed on the TV but I thought they might just be spreading a rumour. Five minutes later, I got a call from the board. I got goosebumps. I was shaking," Kohli told Times of India.
The 29-year-old also revealed his "nerve-wracking" experience on the first day in the Indian dressing-room.
"I clearly remember walking into the team meeting. I was asked to give a speech in the team room. It was nerve-wracking for me with so many great Indian players there. They were looking at me. Which we now do to younger guys to intimidate them, make them nervous [smiles]. These are my first memories," he said.
Kohli now has 56 (21 in Tests and 35 in ODIs) hundreds in international cricket, which is the fifth most. His tally of hundreds overall is behind only to the likes of Sachin Tendulkar (100), Ricky Ponting (71), Kumar Sangakkara (63) and Jacques Kallis (62).
With 9588 runs in 208 matches, Kohli is also India's fifth-highest scorer in the 50-over format. He's behind Tendulkar (18426), Sourav Ganguly(11221), Rahul Dravid (10768) and MS Dhoni (9793).
Kohli has also been a leader par excellence. If not with the bat, Kohli steps up on the field and fires up his teammates when the chips are down. He leads by example and enjoys support and respect in the dressing room.
Not only his teammates, even the opposition is in awe of the 29-year-old's passion for the game.
Kohli was named the full time captain after MS Dhoni stepped down from his post in January last year. Kohli's first assignment was a three-match ODI series against England and he came out with flying colours.
Kohli is also known as a fitness freak. Kohli follows a strict protein-rich diet to maintain high fitness levels.
"Even if I was not playing professional cricket, I can't imagine myself not doing any physical activity at all. Technology and social platforms, rather than being helpful, are starting to become harmful. People are losing sense of what are the important things to do, what are the things they need to do for their mental and physical development.
"[Kids need to] prioritise. Have a routine: when you need to do physical work, when you need to be on social media, when you need to play video games, and when you need to do your homework," Kohli said.
It is no secret that Kohli takes his diet and fitness seriously. A role model and youth icon for both men and women alike, the world's best batsman is known for his protein-rich diet comprising lean meat, salmon and boiled vegetables.
Kohli's healthy diet plan has been so popular with his Indian teammates that they too follow a similar diet chart. While grilled chicken or paneer dishes serve as important sources of protein, a blender has also been installed at all the venues across the country as Kohli is against the idea of packaged juices.
Share This Post
YOU MAY ALSO LIKE
COMMENTS