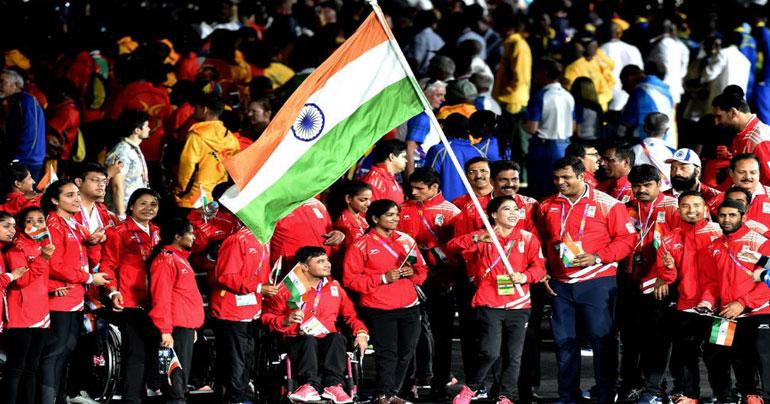 Commonwealth Games 2018: A look back at India's journey in gold coast
A little number crunching reveals we may be looking at the tipping point in Indian sports.

The Commonwealth Games 2018 has been historic for India in more than one sense: India landed its 500th medal at the event, had a fine run in the Games with 66 medals -- mostly gold, and finished third in the medals tally.
The good news doesn't end here.
India's performance at the 21st edition of the CWG pretty much establishes what Commonwealth Delhi had signalled: the hitherto lifeless sporting culture in the country may be coming to life. A little number-crunching ignites hope that sports in India may have better days ahead.

The numbers of hope:
#1. India won 7 out of its 10 CWG medals in the last five editions
In its eight-decade-old association with the Commonwealth Games India has won 504 medals. Seventy percent of these medals were claimed in the last five editions. Also, India's medal haul has been on a broadly upward trend.

#2. Going for the gold

The second high point of India's performance at the Games has been the high number of golds. While India bettered its overall performance at Glasgow by two medals, its gold tally improved by 11. That's a massive 60 per cent!
A comparison of India's performance in shooting, wrestling and weightlifting -- three sports Indian athletes have historically excelled at -- in the last two editions of the CWG show that the efforts have gone beyond only securing a medal. The quest is for the medal: Gold. Clearly, Indian athletes are pushing the envelope and striving to put the finishing touches required to excel in the international events.
#3. Majority of India's medals still come from few sports

Eight of every 10 medals won by India at Gold Coast were won in the games Indian sportspersons have historically excelled at. A quarter of all medals came from shooting. The success rate of the Indian contingent for shooting was quite impressive too with 16 medals coming from India's 27 entries in the sport. That's a success rate of almost 60 percent.
While it may be seen as India's failure to diversify its portfolio of medal-winning sports, it also indicates that India are emerging as champions in these fields. Something that is worth celebrating. Given India's performance in Badminton, TT etc it can be safely said that in days to come other sports may see a rise in medals too.

#4. Women change the game
Traditionally men have dominated sports in India. Emergence of few star female players in the last few years has signalled a major shift in this sphere. GC 2018 saw some stupendous performance by female athletes: 50 per cent of all golds won by India were brought in by women players. Their medal victories were also quite diversified indicating emergence of great female athletes across categories.
Naysayers might point to India's abysmal record at the Olympics and other international events, but medal victories at CWG reveal that Indian players are consistently upping their performance.

What else can the tipping point in Indian sports look like?
Share This Post
YOU MAY ALSO LIKE
COMMENTS