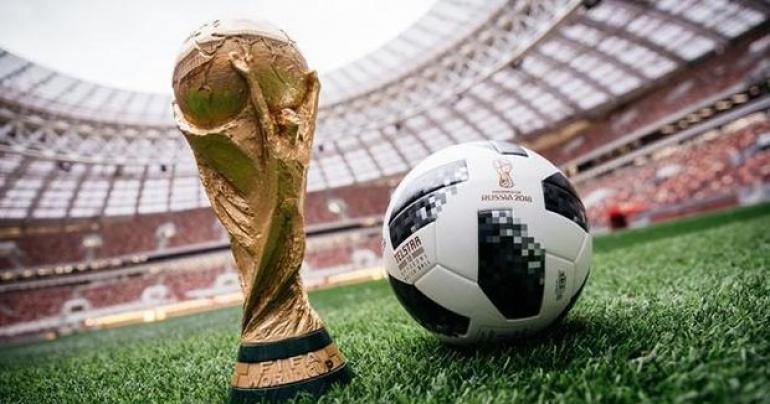 FIFA World Cup 2018: Saudi Arabia and Qatar's dispute over broadcasting World Cup matches gets murkier
The dispute between Saudi Arabia and Qatar around the broadcasting of the ongoing FIFA World Cup is not dying anytime soon as the European association and other International governing bodies have jumped in and are now a part of the dispute.
beIN Sports, which is a Qatar-owned sports broadcaster acquired the exclusive rights to the marquee events which permits them to broadcast the games in the Middle East and the North African region.
However, it has now blamed BeoutQ- which is a Saudi Arabia-based television channel of flicking and illegally broadcasting the games.
Saudi Arabia has denied any such claims and now this dispute has taken a more diplomatic and political colour.
Back in June, FIFA had officially released a statement which categorically mentioned BeoutQ.
In a statement they said that they are "aware that a pirate channel named BeoutQ has illegally distributed the opening matches of 2018 FIFA World Cup in the MENA region."
"FIFA takes infringements of its intellectual property very seriously and is exploring all options to stop the infringement of its rights, including in relation to action against legitimate organizations that are seen to support such illegal activities. We refute that BeoutQ has received any rights from FIFA to broadcast any FIFA event," the statement further quipped.
UEFA, the European football association has also levied charges on BeoutQ for allegedly distributing European games.
However, the Saudi regime is not wilting down and has hit back with strong words.
"The Ministry of Information has become aware of irresponsible accusations made in a UEFA press release regarding an entity known as BeoutQ. UEFA baselessly claims that BeoutQ 'is based in Saudi Arabia.' The Ministry of Media unequivocally rejects this claim."
Also, the Saudi Arab ministry of information has blamed beIN Sports and has labelled UEFA's report reckless.
Share This Post
YOU MAY ALSO LIKE
COMMENTS