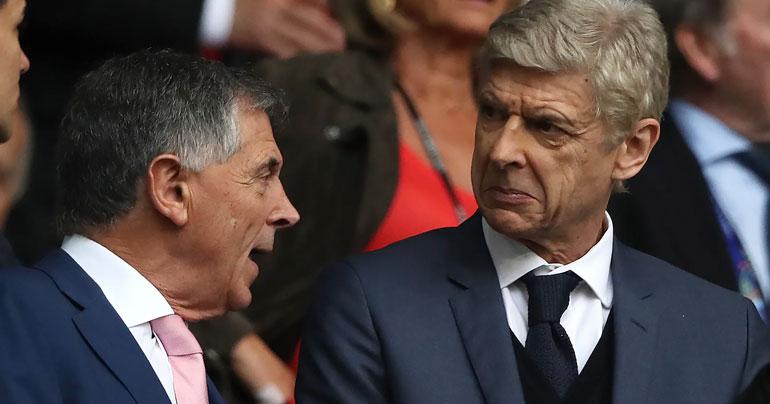 Football: Arsene Wenger will have no shortage of offers, says David Dein
The former Arsenal vice-chairman David Dein believes Arsène Wenger will have "no shortage of offers" to continue his managerial career and has said that interest in the 68-year-old is already building.
Wenger announced on Friday that he would stand down at the end of the seasonafter more than 21 years in charge of Arsenal. Dein, who brought Wenger to the club in 1996, is certain the Frenchman will be in high demand.
"Over the last few years, I know for a fact he's been approached by some of the biggest clubs in the world – I think of Real Madrid, Paris St-Germain, the national team wanted him at one stage," he told Sky Sports.
"There will be no shortage of offers. I personally had calls from various people yesterday, saying: 'Can I speak to him?' The question is does he want to do it any more?
"He's going to be 69 in October but he's extraordinarily fit. He is the same weight as when I met him – 75 kilos. He's got a very active mind and such a knowledge of the game."
Dein believes Wenger will find leaving Arsenal similar to dealing with a bereavement. "It's going to be tough initially," he said. "As I found myself, it's a way of life. He will feel that. He's the first one at the club, the last one to leave. It will be difficult. It is rather like a bereavement and the various stages, the first one is denial and finally you get to acceptance and you move on. He has to have a good holiday and decide what he wants to do next."
Share This Post
YOU MAY ALSO LIKE
COMMENTS