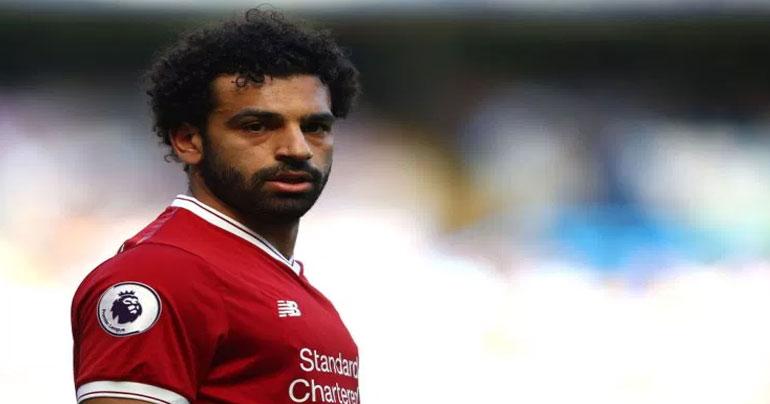 Mohamed Salah fasting for Ramadan ahead of the Champions League final?
The rules of Ramadan forbid eating or drinking during daylight hours, which means Muslim players would have to fast all day before an evening kick-off. Liverpool's standout player this season, Mohamed Salah, and another of their key men, Sadio Mane, are devout Muslims and face this tricky scenario ahead of the clash with Real Madrid on Saturday night. So how are they going to deal with the situation?
Salah celebrates his goals by praying (Picture: PA)
According to reports in Salah's home country of Egypt, he has no intention of breaking fast early due to the game, Mane is also thought to be sticking to the rules. This means no eating or drinking (or smoking or having sex) before the sun goes down on Saturday night. Luckily, the sun is expected to set around 30 minutes before kick-off in Kiev on Saturday night, so this will give both players time to re-hydrate and refuel before the game starts.
Ramadan ends on 14 June this year, with Eid-al-Fitr the following day, which happens to be Egypt's opening game at the World Cup. Mane's national side, Senegal, do not start their World Cup campaign until 19 June, so he will be unaffected by Ramadan as he takes to the field in Russia.
Jurgen Klopp will be hoping Salah is at the top of his game (Picture: Action Images via Reuters)
The Egypt national team has put in measures to help their side deal with the fasting in the build-up to their opening World Cup game against Uruguay. Head coach Hector Cuper said: 'The Egyptian Football Association has hired specialists to help me and the players during the fasting month of Ramadan. 'We will organise and monitor their eating and sleeping and hope that this will not affect them badly. 'It may be a problem for the coaches because the players will stop eating from sunrise until sunset, so it will not be easy during training but that is to do with the religion and I can't prevent them from observing Ramadan.'
Thankfully for Liverpool they have Alberto Moreno on hand who told Spanish radio station El Transistor: 'I think Salah trains at 20 per cent because he's scared of injuring himself. 'Now it's Ramadan, I'll eat and drink for him, that's something I can do!'
Share This Post
YOU MAY ALSO LIKE
COMMENTS