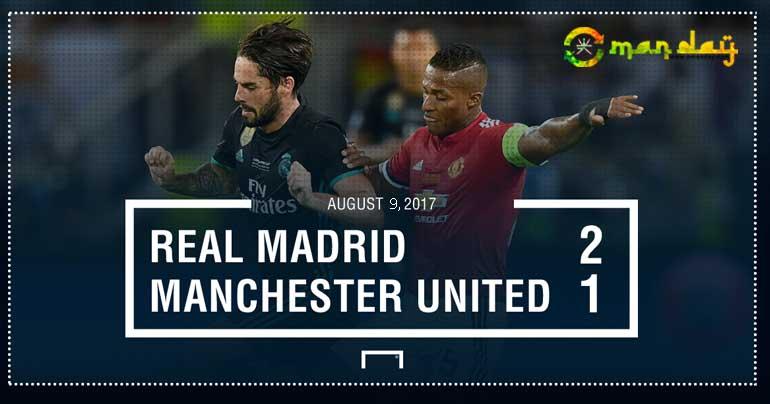 Mourinho was right : Real Madrid are on another level to United
Zinedine Zidane's men came good yet again with a major prize at stake to show they have moved on since the Portuguese left Los Blancos back in 2013
Real Madrid have done it again. Despite an indifferent pre-season in which they failed to win a single match on tour in the United States, Los Blancos have kicked off the new campaign with yet another trophy by beating Manchester United 2-1 in the UEFA Super Cup.
Jose Mourinho was right: Real really are on another level.
B et on Barca vs Madrid in the Supercopa
Madrid met United in California last month in a match that finished 1-1, with the Premier League side prevailing in a comical penalty shootout, but before that match, the Portuguese manager said: "You try to compensate the difference in quality with a certain tactical organisation and with that you can win in football.
"It's possible a team is on a certain day better than the sum of the parts. But the parts are amazing, their relation with the ball is amazing. So, we try not to compare ourselves to them."
It seems something of a defeatist argument from a coach who has won it all at club level, especially considering his United side cost more than the one fielded by counterpart Zinedine Zidane in the UEFA Super Cup on Tuesday in Skopje.
According to Marca , United's XI for this match in Macedonia was bought for a total of €413 million, while Madrid's cost €273m - and that included €100m on Gareth Bale alone.
On the pitch, however, it was Madrid who looked more comfortable than their rivals - even with Cristiano Ronaldo on the bench.
...[ Continue to next page ]
tag: international-news , sports
Share This Post
YOU MAY ALSO LIKE
COMMENTS