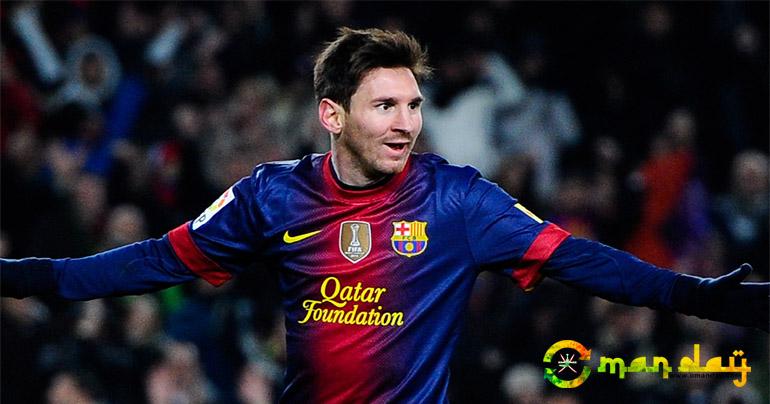 Post Neymar, €300M for Messi Seems Possible- Klopp
The Liverpool boss believes the Brazilian's world-record transfer from Barca to PSG makes a €300m move for for his former team-mate possible
Neymar's sensational move to Paris-Saint Germain should act as a warning sign to Barcelona that Lionel Messi's eye-watering reported €300 million release clause could be met, says Jurgen Klopp.
PSG smashed the previous world record fee paid by Manchester United for Paul Pogba last year after agreeing to stump up €222m to free the Brazil star from his Barca contract.
Neymar to be Champions League top scorer this season - 12/1 on dabblebet
And Liverpool boss Klopp believes it is now conceivable a club could pay Messi's even more ludicrous release fee to prise the five-time Ballon d'Or winner away from Camp Nou.
"It's pretty simple. Until now it was simply seen as impossible," Klopp told DAZN . "Then there is the list, with the release-clauses for Barcelona. Leo Messi, €300m.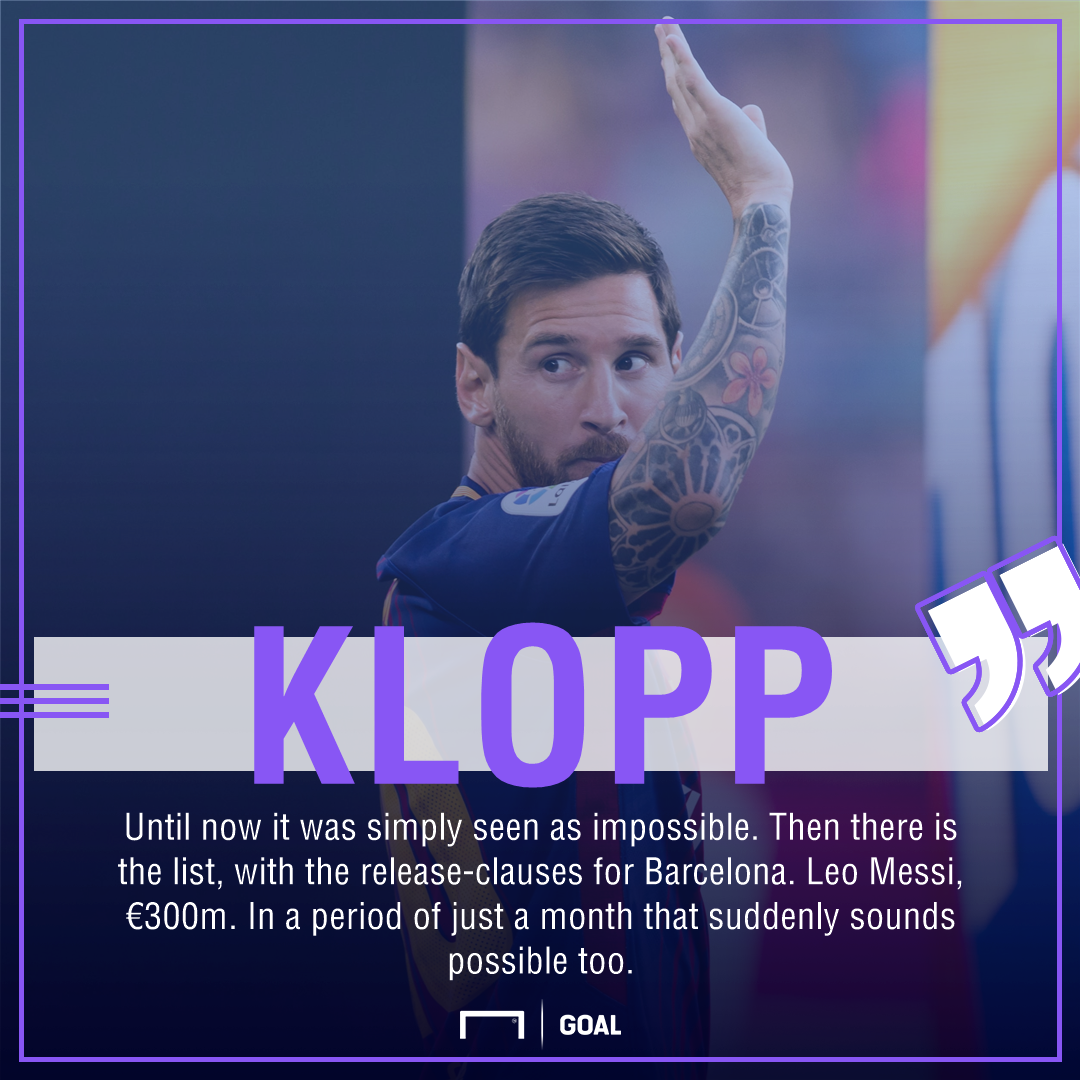 "In a period of just a month that suddenly sounds possible too. That used to be an outrageous amount. They just set that amount randomly. I mean who would pay €300m? And now it simply happened."
Gerrard wanted Van Dijk at Anfield in 2015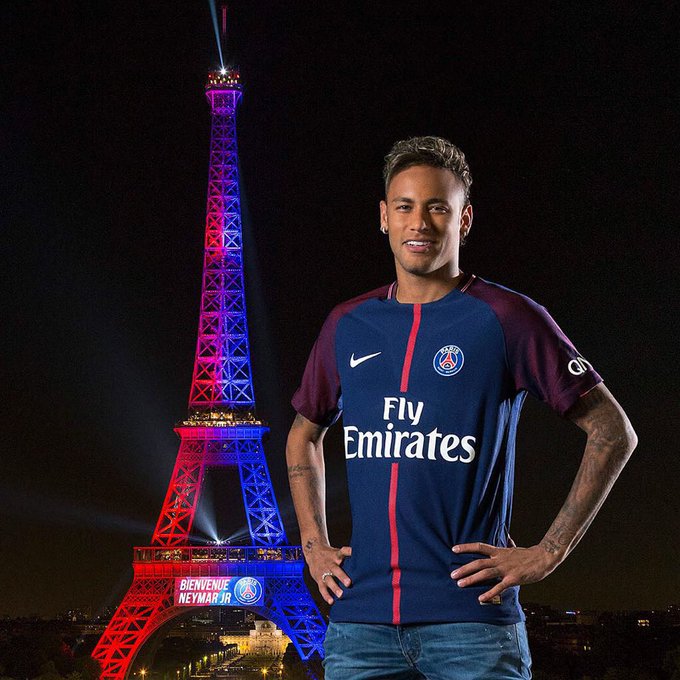 Ici Ces't Paris @PSG_inside
New controls on the transfer market have been suggested in the wake of the Neymar deal, with Barcelona and La Liga both threatening to report PSG over Financial Fair Play rules.
...[ Continue to next page ]
tag: international-news , sports
Share This Post
YOU MAY ALSO LIKE
COMMENTS