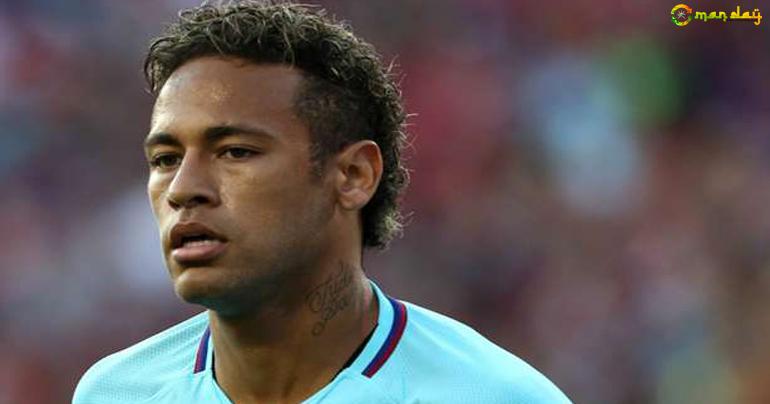 'WE WANT THIS NOISE TO BE CLEARED UP' - INIESTA URGES NEYMAR TO SPEAK OUT ON PSG LINKS
Andres Iniesta is ready for the Neymar transfer saga to come to an end and believes the onus is on the player himself to say whether he is staying or going.
The Barcelona midfielder, who referred to the reports linking his Brazilian team-mate to a blockbuster move to Paris Saint-Germain as "noise", claims that everybody involved would like the drama to end, but says the 25-year-old is the only one who can make that happen.
"We would all like this to be different," he said at a press conference ahead of Saturday's El Clasico in Miami. "But the only way is for Ney to speak out.
"We want him to stay with us, but we also want this noise to be cleared up, whether it is for the player himself or for the club. Restoring the peace would be to everyone's benefit."
While the midfielder would like for Neymar's situation to be cleared up soon, he was also adamant that no matter how much money came back to the club, it wouldn't be worth losing one of the best in the game.
"[Neymar] is one of the best players in the world and he is giving us so much," he said. "I hope he will be at Barca for a long time, it is my only wish.
"I cannot see how 200 or 300 million would benefit the team more than having him. I want the best in my team and he is one of the best."
Neymar was caught on camera tangling with Barcelona team-mate Nelson Semedo in a heated training ground bust-up, and the unsavoury scenes only served to heighten speculation about the forward's proposed €222 million move to Paris Saint-Germain.
Iniesta, though, says that the altercation is just something that happens from time to time at training.
"It is a situation that forms part of training. It is not usual, but it does happen."
Barcelona team-mate Luis Suarez also chimed in on the transfer rumours, saying that everybody at Barcelona wants him to stick around.
"It will be a pity if he leaves Barcelona," the Uruguayan said.
"If he leaves, it will not change our affection for him. We all want him to stay. He is one of the best three players in the world and we need to enjoy him."
tag: internatioanlnews , sport , football
Share This Post
YOU MAY ALSO LIKE
COMMENTS