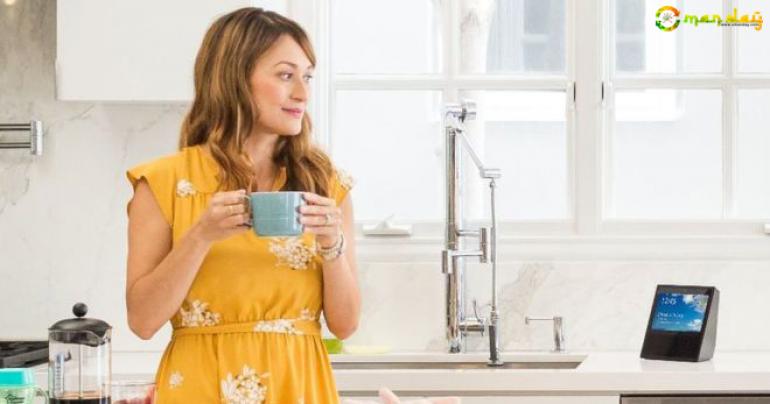 Amazon's race to make Alexa smarter
Amazon's range of smart speakers and their artificial intelligence assistant Alexa have proved to be a huge sales hit.
But the product is still a shadow of what the man in charge - Dave Limp - and indeed their owners, hope it will become.
"We have thousands of engineers inside Amazon adding to [its] capability every day and then another tens of thousands of developers adding to the skills," he tells the BBC.
"The thing I am sure of is that this time next year she will be significantly more intelligent than she is now, and that sometime in the future we will hit our goal of reinventing the Star Trek computer."
It's a lofty goal, especially since any attempt to go beyond commanding a weather update or asking for the lights to be switched on is currently asking for trouble.
Try to have anything close to a normal conversation with Alexa and it tells you it doesn't understand or cannot help.
But though it may not always be obvious, the firm says rapid progress is being made.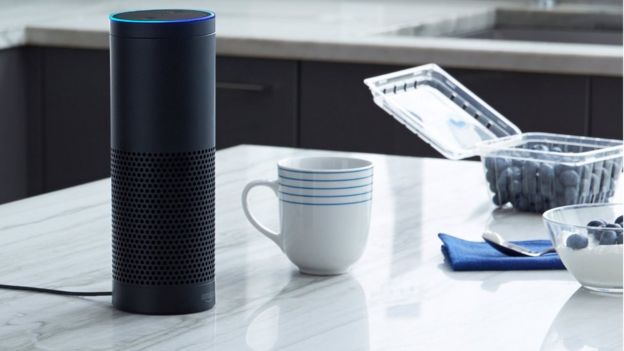 Image copyrightAMAZON
Image captionThe original Amazon Echo speaker first went on limited release in November 2014
"One [feature] that we've rolled out relatively recently here in the UK is she can start answering follow-up questions," Mr Limp gives as an example of behind-the-scenes work being done.
"So, she understands some simple kind of pronouns.
"You could ask, 'What's the weather here in London?' and then do a follow-up question, 'What's the population there?'
"And she'll know the context was London."
Jeff Bezos: the $89bn man
Smart tech helps catch home intruders
Amazon's profits fall sharply
Can Amazon's assstant stay on top?

He also draws attention to the fact that Alexa recently crossed the 15,000 "skills" threshold - its name for voice-controlled apps.

That figure sounds all the more impressive when you consider its nearest rival, Google Home, has fewer than 400.

One consultancy calculated that Amazon's skill count is currently growing at 37 times the rate of the search giant's.

But the question is how many of the programs are truly useful.

For all the promise of compelling new ways to control home appliances or on-demand news updates from major media brands, there seem to be a mountain of apps dedicated to delivering "fun facts", gags, wacky noises and a vast range of ambient sounds.
tag: international , technology
Share This Post
YOU MAY ALSO LIKE
COMMENTS