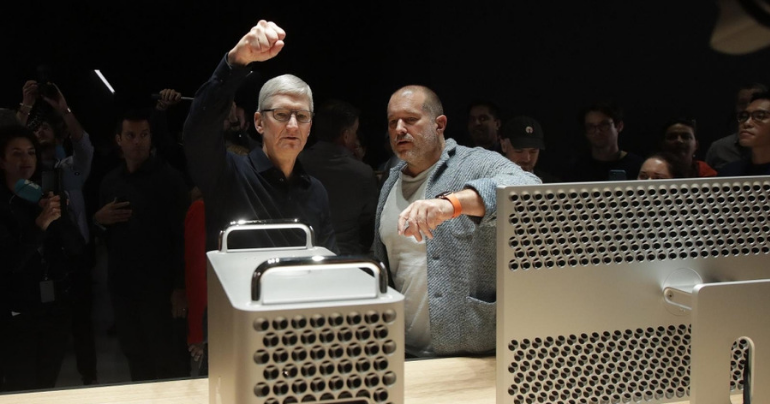 iPhone designer John Ive to leave Apple
Apple product designer Sir John Ive, the Brit who helped shape Apple into the biggest tech conglomerate in the world, has decided to leave the firm at the end of the year to start his own venture.

The iPhone, iMac and iPad designer who helped Apple become the world's most valuable company, will start his venture LoveFrom and will have Apple as his first client.

"This just seems like a natural and gentle time to make this change," he said.

Apple CEO Tim Cook said that, "Ive's role in the revival of Apple cannot be overstated."
Sir Jonathan said in a statement: "After nearly 30 years and countless projects, I am most proud of the lasting work we have done to create a design team, process and culture at Apple that is without peer."

Apple co-founder Steve Jobs often credited the turnaround of Apple in 1998 to John Ive, who designed the iMac and the iPod in 2001.


Steve Jobs, once said of Sir Jonathan: "If I had a spiritual partner at Apple, it's Jony."

News of Ive's exit comes at a time of change at Apple. With the announcement of the launch of a streaming service later this year, the technological firm in expanding into providing services as well.

This news comes a few months after retail chief Angela Ahrendts left in April and investors have been worried about falling iPhone sales.
tag: apple-product-designer , sir-john-ive , decided-to-leave-the-firm
Share This Post
YOU MAY ALSO LIKE
COMMENTS