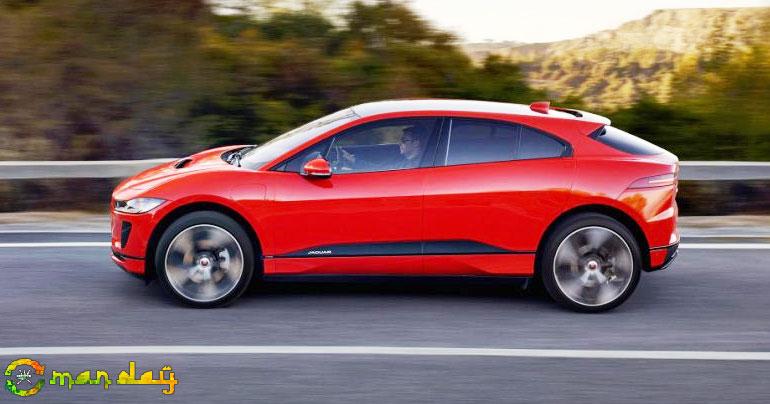 Jaguar unveils its first all-electric vehicle, designed to take on Tesla Model X
Jaguar revealed its first battery electric vehicle Thursday, and it appears to be a direct competitor to the Tesla (TSLA) Model X sport utility vehicle.
During the reveal Thursday, Jaguar even staged races between the two vehicles.
"As of this moment, it is available to own," said presenter Jack Whitehall, at the unveiling event held at the Jaguar Land Rover manufacturing facility in Graz, Austria.
The car has a single-speed automatic transmission, common in electric vehicles. Jaguar estimates the I-PACE has 240 miles of range on a single charge. It goes 0-60 mph in 4.5 seconds.
Jaguar designed the battery to last 10 years, said Ian Callum, director of design.
The car is also loaded with tech inside, like a navigation system that suggests nearby charging stations, and the ability to learn and adjust settings inside the vehicle to match a driver's preferences. The I-PACE also has an Amazon (AMZN) skill that works with its affiliated mobile app.
The I-PACE first debuted as a concept vehicle in 2016. Thousands of customers have already expressed interest in the I-PACE, Jaguar said.
The I-PACE's battery will be capable of reaching an 80 percent charge in just 40 minutes, Jaguar said, and the vehicle has been tested in temperatures ranging from -40 degrees to 104 degrees.
The official public debut of I-PACE will be at the Geneva Motor Show on Tuesday. Jaguar Land Rover is a unit of India's Tata Motors (TATAMOTORS-IN).
tag: internationalnews , technology
Share This Post
YOU MAY ALSO LIKE
COMMENTS