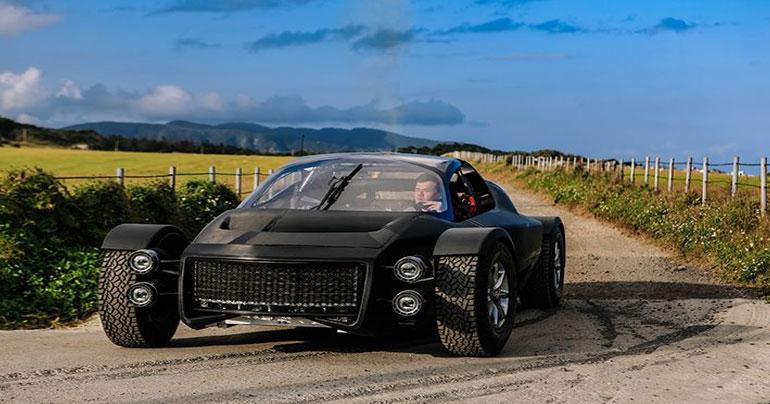 Taiwan's XING Mobility shows off the Miss R electric supercar!
In the car world, more power is always welcome. Slowly, electric drive-trains are proving to be more powerful than engines, and the days of petrol and diesel are surely numbered. While range is a limiting factor, electric vehicles have better performance and what better benchmark than a 0 to 100 Km/h time?
Xing Mobility, a Taiwan based EV startup, is now claiming a mind-boggling 1.8 seconds to a 100 km/h from its new off-road electric supercar called MISS R. Faster than it takes you to read this sentence. To put things in perspective, the fastest petrol-powered car in the world is the Porsche 918 Spyder hypercar claims to do it in 2.5 seconds. Tesla's electric Model S does it in 2.3 seconds. The upcoming Tesla Roadster claims 1.9 seconds! MISS R then will probably be the quickest car in the world when it goes on sale next year.
XING MOBILITY
So how does the MISS R do it? Xing Mobility has used four individual 350V electric motors on all four wheels, which in effect give the car a four-wheel drive, without the need for heavy shafts and gearboxes like in traditional cars. Also, there's a claimed 1 MW (1,341 bhp) battery pack in the car.
XING MOBILITY
The company also claims high reliability and safety from the high-discharge battery thanks to the use of immersive cooling. Immersive cooling is usually seen in computer servers where the servers are submerged in thermally conductive mineral oil to cool them. Immersive cooling reduces the power load and instead uses adiabatic (directly to the atmosphere) cooling. The battery pack is modular in design and can be swapped, so range shouldn't be a problem.
XING MOBILITY
Xing is also claiming it to be the most energy-dense battery pack in the market and a 50% weight saving too. But it would seem like a waste in a 20-unit limited run car, which costs $ 1 Million each (Rs 6.5 crore).
Therefore Xing is also putting the powertrain in a truck! Known internally as Mr T, the truck will have 6,300 lithium-ion cells in 150 configurable battery modules and a single 350V electric motor.
tag: news , technology
Share This Post
YOU MAY ALSO LIKE
COMMENTS